Both my Zippy 4 cell 14.8v LiPo batteries are showing signs of ballooning and need replacing. I use these with a buck converter which drives my MiniPa50 amp and MCHF fine but can't cope with the current draw of the SLA-817 Amp. At the moment if I want to use that I'm back to a 7.0Ah SLAB.
I was watch Survival Tech Nord's video about building a home made LifePo4 pack out of individual cells and a balancer. A subsequent eBay search came up with a seller shipping 12V 12Ah LifePo4 batteries including charger for £109. They weigh in at 1.2kg - the 5AH LiPos are around 0.5kg each, plus the weight of the buck converter. The cost of replacing both LiPos is around £50.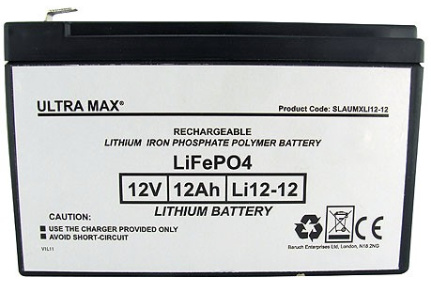 When I started totting up the cost of individual LifePo4 cells, a charger and balancer there won't be anything in the cost between going DIY and choosing one of these. I'd be happy to drop the need for a buck converter - another point of failure - what do you guys recon?
Regards, Mark. M0NOM