Been fascinated with the theoretical power ratings of connectors - it is often much higher than you would expect, especially for diminutive connectors.
Here, for example, is a power rating graph for an inline female BNC connector: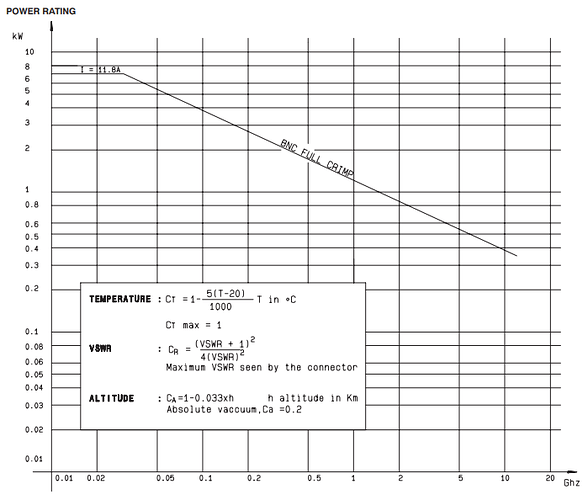 If I'm reading that correctly the power rating for 2m and longer wavelengths rises from 3 kW.
I tried to standardize on N-Type connectors in the early days of my radio hobby, having read of the various inadequacies of the PL259/SO239 combination as the wavelength shortens. However, they are heavy for SOTA, BNC appealed much more for this application, but I did also note in that data sheet that the BNC durability is only rated for 500 matings, which isn't a lot for a prolific SOTA activator.