Ron just passed the 1,000 activator point mark a couple of days ago in his new home state of Oregon but a significant portion of the heavy lifting was done in Cal.
Well done Ron and I enjoyed our joint activations along the way.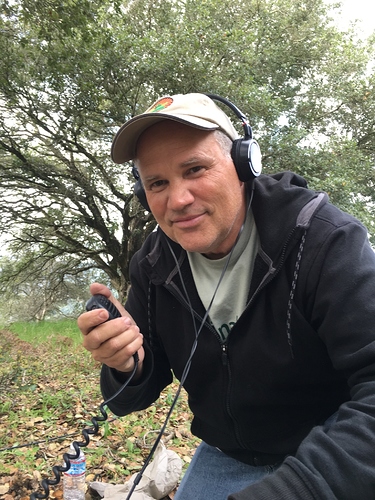 Picture of Ron activating back in Feb 2016 in East Bay, SF Bay Area.
Paul
M0SNA/W6PNG