I activated DM/RP-150 Kinheimer Berg today, my third and final activation while in Germany. By New Mexico standards it was wet, extremely wet.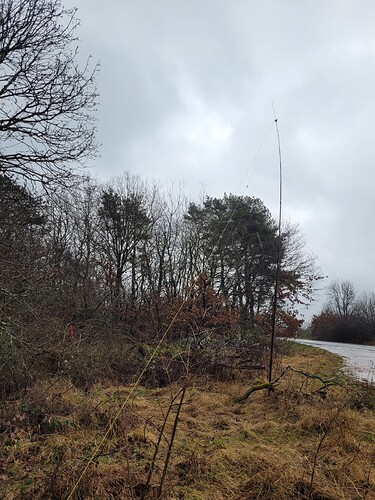 I got soaked setting up my antenna and remained wet the next 3 hours. Fortunately it is a drive-up activation zone. Still the wind, rain and near freezing temperatures made it a unique challenge. The luxury was sitting in my car while activating even though my feet were soaked.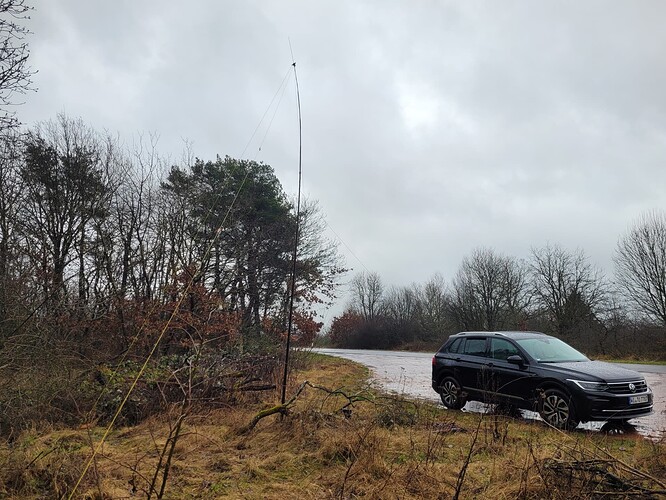 Toward the end of my contacts I looked up to see a Polizei car rolling toward me and both officers got out to approach my car. I was activating from the passenger seat and didn't have the ability to roll down the window so I reached across and opened the driver side door. I called out, "Amateurfunk" followed by, "Ich bin aus Amerika und mein Deutsch ist nicht sehr gut. Sprechen Sie veleicht Englisch?" The answer was no, and I could tell they were still puzzled about the legality of my activity. I said "Morse Code" followed by several dits and dahs which caused more concern that it solved. Then I said 'Radio Competition", and their heads nodded and all was well. I can't tell that Competition actually translates to anything in German, but that did the trick.