Hello everyone!
This morning me and my YL went up on Cima di Fojorina 1810mt., in between Italian-swiss border. I drove the car to Varenna and boarding on ferry boat we reached Menaggio, then I kept driving until Val Rezzo. Here I parked the car and we walked on the path.
By the time we got to the top, I used a tree (pine needle) to install an end fed for 20-10mt. I called "cq sota cq sota" on 14.282 and, after having spoted myself, Chasers arrived very quickly: in 20 minutes I logged 9 chasers, and lastly even EA2IF Guru.
I QSYed on 10 meter but the band seemed fully closed.
So I tried to QSY on 6 meter giving a tune with KX3 internal ATU, I called "cq sota" and with great fortune the band opened after half an hour: I logged some qso with local station and some est Europe station UT, EM and ER. In the end I managed 4 qso with about 2000km QRB.
After this amazing "qso big feed" we came back at home…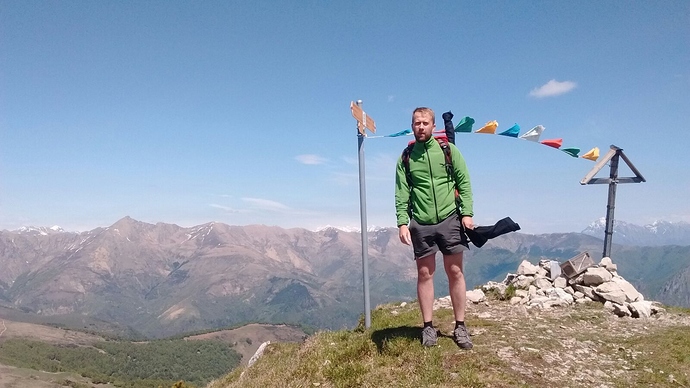 73 Roberto iw2obx