Today I did a quick 2m FM activation of a very cold and windy G/SP-005 Pendle Hill.
G/SP-005 Pendle Hill dominates the surrounding landscape.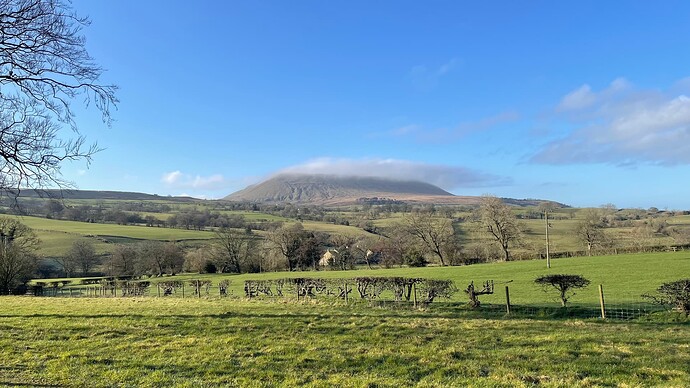 I didn't stay long at the Summit and as soon as nobody returned to my calls I packed up and descended. A total of 7 contacts were logged including S2S with Martin M7BIA/P on G/LD-050 Gummers How, Alan M0VPM/P on G/LD-011 High Street and Neil M7LLA/P on G/MP-032 Cracoe Fell.
I also logged Mick M7MCG/P who was having a stroll on Weets Hill wearing shorts!
Not like me to take a selfie but it was nice to be back at the car.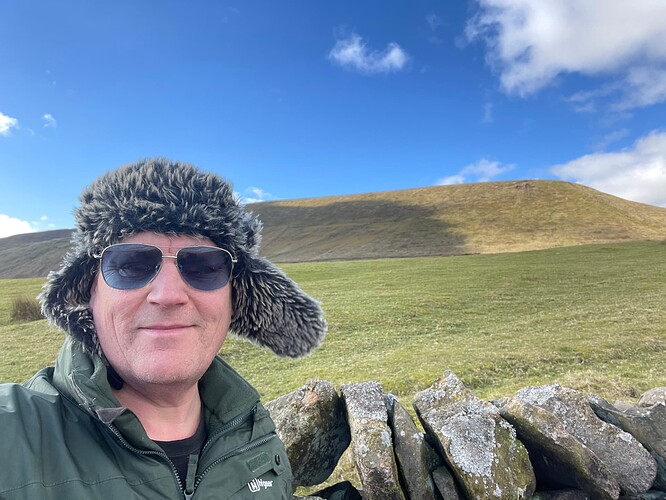 Pendle Hill was busy with people today (as it usually is on a weekend) so it was difficult to make
a video but I did manage to put something together…
M0RSF/P on G/SP-005 Pendle Hill
73 Chris M0RSF