My very first SOTA chase took place in May 2012 when I still was totally unaware of the existance of the SOTA programme.
While running QRP, I contacted on 20m CW a Scottish station calling CQ and he gave me what at that time was a complete senseless reference to me. I, fortunately, wrote it down on my log and I can tell you now that the station was MM0FMF/P and the copied reference was GM/SS-049.
At that time, I was living in the central part of Spain, in Aranjuez-Madrid and this was the station I had: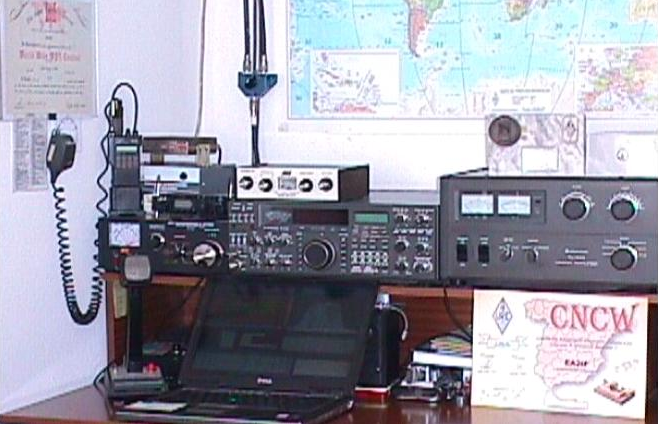 RX-TX: Kenwood TS-940S (HF), Yaesu FT-817ND (HF and V-UHF) and Yaesu FT-470 (HH V-UHF)
AMP: Kenwood TL-922 (HF) and DAIWA LA-2035R (VHF)
ATU: MFJ-986 and MFJ-941B both for HF
Note that the FT-817ND and the MFJ-941B ATU were there to serve me for portable operations at that time and once I got bitten by the SOTA bug, they got into a rucksack to become my SOTA kit.
These were the antennas I had then.
Tribander yagi 10-15-20m Hy-Gain TH5-DX
Inverted V broadband folded dipole 6-160m Barker&Williamson BWD-90
Inverted V monoband Bazooka dipoles for 40 and 80m (homebrewed).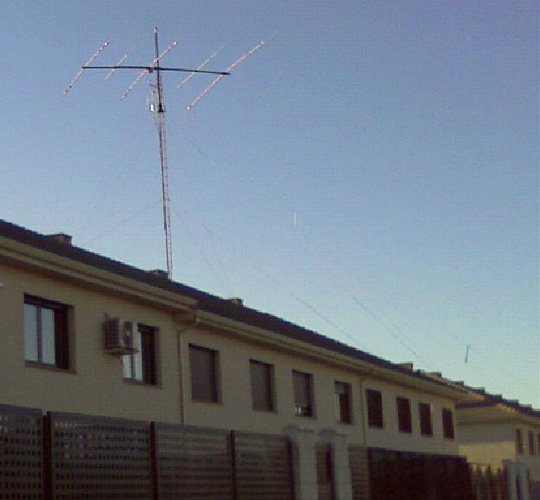 In summer of that same year 2012, we moved up North to my birth land in Navarra, where I owned a house in a small village 18Km SouthWest of the city of Pamplona. After about a year and a half or two, the shack, which consisted on the very same equipment, looked just slightly different, like this: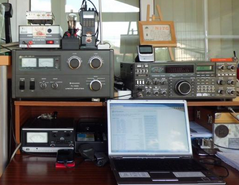 Regarding the antennas, this is me on top of the tower the day I finally managed to get the yagi on top of it in December 2013. In the picture I'm installing a vertical 5/8 lambda antenna for 2m band on top of the mast.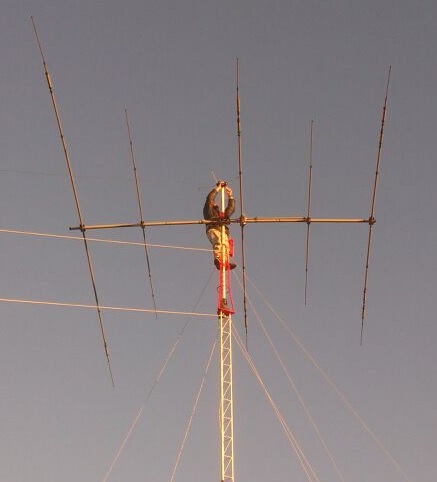 This is the tower with the Hy-Gain TH5-DX yagi (10-15-20m) and 2 home made bazooka dipoles for 40m and 80m in my house 18Km SouthWest of Pamplona.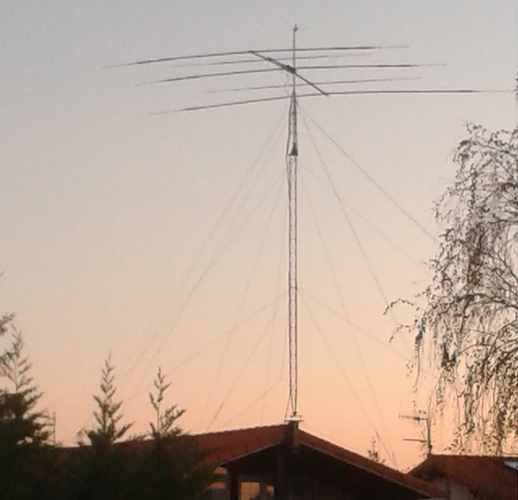 Except for that very first one chase mentionned above, all my SOTA chases up to June 2017 were made with those rigs and antennas.
In July 2017, we moved to a 7-story building appartment in the city of Pamplona.
I decided not to dismantle my station in the house at the village because I like and use to go there from time to time to enjoy chasing and playing radio with that good station in that very low noise environment, so I bought an Icom IC-706 MKI in the 2nd hand marked, as well as a Barker&Williamson VS-300A ATU to form this little shack in our appartment QTH.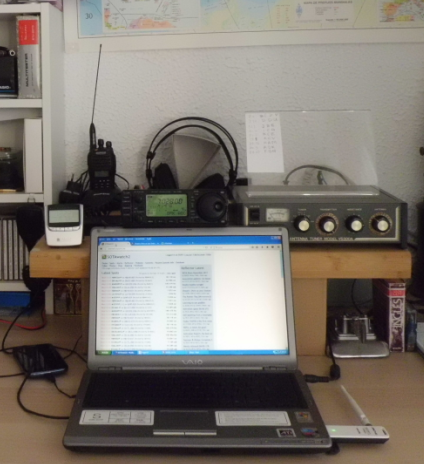 I have been posting in this reflector some pictures as well as sharing my experiences since the very begining with a 13-14m long endfed random wire antenna I have installed in the balcony of this appartment facing NorthWest. After several changes (improvements) I've made in its configuration, the wire is currently looking like this: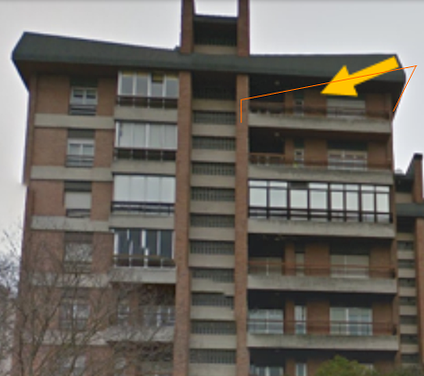 Front view from accross the street.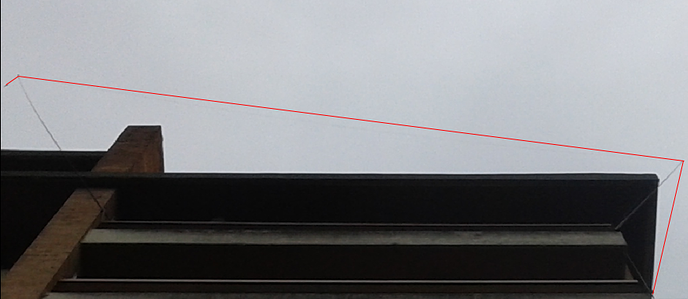 Bottom view from the street level.
Even in QRP in the beginning or with the currently 18 watts output of this basic station, I'm having a lot of fun chasing SOTA activators accross Europe whenever I can be QRV and even some DX ones in Northamerica when conditions play ball.
Cheers,
Guru