Activation of Chamechaude on Sunday 26.08.2018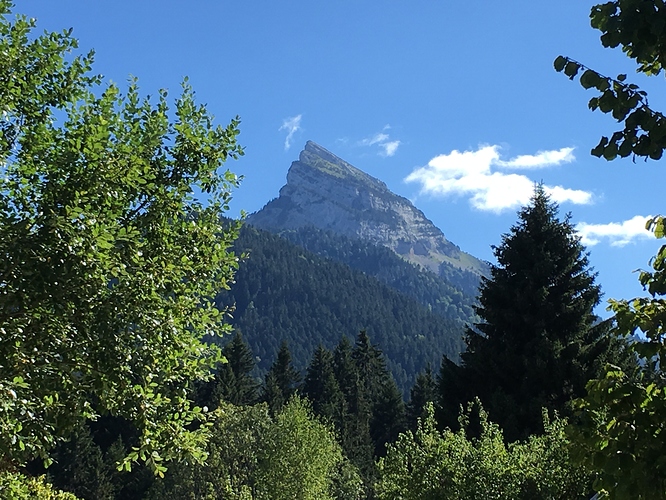 One can't believe there's an easy track to the top.
wx sunny with occasional clouds, 7C at the car park, windy and cold at the top.
Rig: KX3 @ 10W
Ant: EFHW @ 6m pole
31 cw QSOs on 40m, 5 cw QSOs on 30m, 5 cw QSOs on 20m, 45 min. QRV.
Conditions on 40m were fair, 30m was also ok but little activity. 20m was really poor with deep QSB and almost no spots on RBN. Later I learned that a CME hit earth's magnetic field and caused a k- index of 7 (!)
Walking time up: 1:45 h, down: 1:00 h (approx. 750m)
After a very cold night at the camping site I started from Col de Porte (1325m) at 8:30 LT and immediately discovered that a major mountain race took place that day (UT4M.fr). Maybe a hundred people were running up Chamechaude and some already came running downhill with their headlamps. First it was fun being "part" of the race but after a while it became annoying to step aside every few metres. Only when I reached about 2000 metres altitude the race course turned downhill and left the way to the summit almost deserted. From here it was fun again. Soon I reached the only difficulty on the way: a step of about 5 metres height, secured with a cable.
The view from the top was spectacular: Mont Blanc was visible in the distance. After the usual photo shooting I started setting up a couple metres away from the summit cross. Against the usual procedure I began on 40m (where a contest took place) and was surprised how well it went. After about 20 QSOs the pile up abated and I QSY'ed to 30m. Conditions seemed to be okay but activity was low as often. 20m was a real disaster. So I went back to 40m. After another 10 QSOs I finally had to QRT. It was cold and time was running. So I packed in and turned back to The Valley meeting the last participants of the race going at a slower pace.


As always it was lots of fun. Thanks for the QSOs and cu from the next one!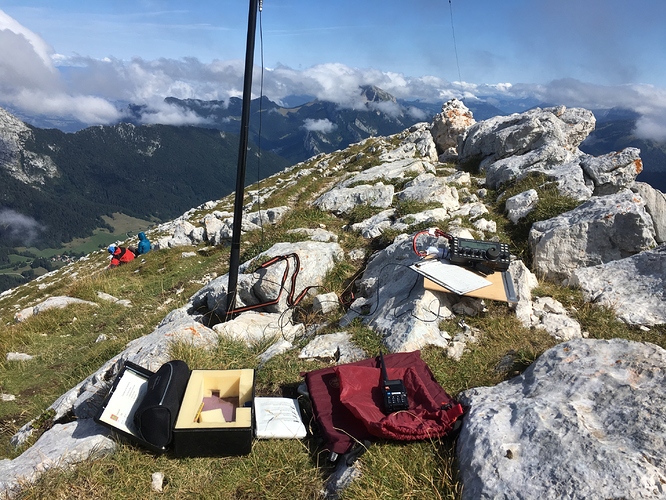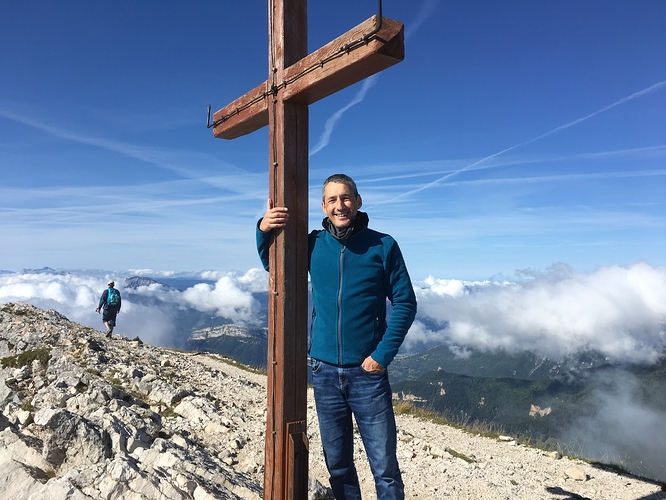 Thanks for reading