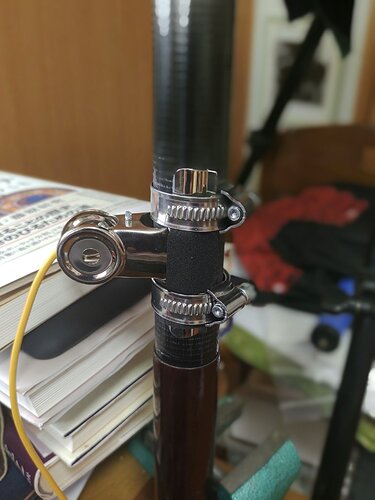 It is getting quite popular to use carbon fishing rod as an antenna radiator in Japan recently.
It worked pretty well at high HF bands such as 21MHz band, but the performance was getting poor at low bands. This time I tried to firmly attach the paper clip to the rod surface using clamps in hoping to reduce resistance component in the antenna so that the efficiency should be improved especially at low bands.
The following video shows a recent my activation using a carbon rod.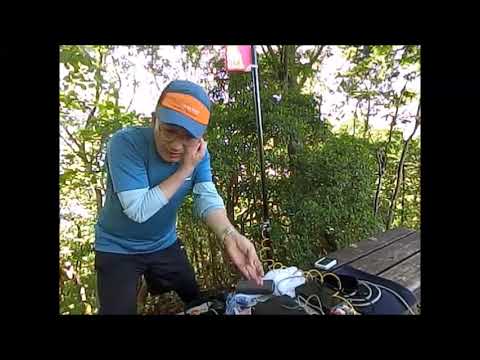 The antenna performance was improved dramatically even in 14 and 7MHz bands. It apparently indicates the contact resistance at the feeding point is significantly influence antenna performance. I believe connection between sections are capacitive making the effective antenna length shorter but no harm for efficiency.
Carbon rod is very light and rigid (also is getting cheaper!), and it can be a perfect antenna for SOTA activations.
You still don't believe it? Hey, try it. It works and fun!
Thanks. de JG1GPY Takeshi