Hey there, Please could you update my reflector account username to be:
2E0HQS from M7IMF.
Many thanks.
Congratulations on the upgrade to Intermediate class Al!stair!
This change needs to be handled by the MT and the best way to contact them is via the contact link from the top of this page and all reflector pages - where it says "Contact SOTA".
I'm not part of the MT and so can't help but I'm sure if you send this request directly to them, they'll take care of it for you.
Once again CONGRATULATIONS!
73 Ed DD5LP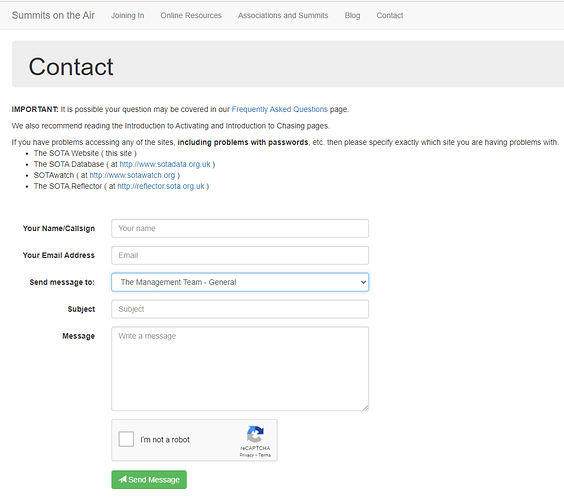 I did the change over an hour ago, I assumed everyone is seeing 2E0HQS so I'm surprised you can't. Anyway I logged you out so you should see the change when you log in.
Yes, I can see it, thank you very much.
Another great admin success for my fat-fingered button pushing

Well done on the upgrade, next stop a full licence.