A few days off work combined with some good weather was the perfect opportunity to head off to Bredon Hill for the first SOTA action of this year. Having moved house over Christmas there had not been much time for radio over the winter months and it was great to be back out in the hills. The good news is that the new QTH has much more space for antennas and I am now active on all the HF bands with the exception of top band. It has been great to chase SOTA activators on 40, 60 and even 80m, which was not possible at my old house. 2m take off into South Wales is also good so even more chance to work some SOTA activations from home.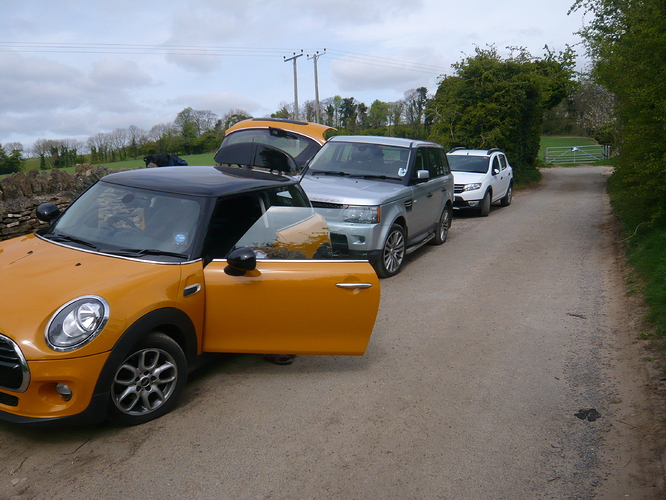 Jo and I arrived at the parking space at SO954384 which is just beyond the village of Kemerton. There is space here for about three cars and we managed to squeeze our mini on the end of the row. The weather was bright and sunny with a temperature of about 14 degrees as we headed off up the footpath that leads to the summit. The walk up to Bredon Hill is a shallow climb that takes you through pleasant countryside. We noticed that many of the trees were beginning to bloom and there were Chiffchaffs calling in the woods to our side, a sure sign of spring. Later, as we got higher up we were greeted by Sky Larks and a Weasel (or was it a Stoat) that dashed across our path.
I started off by calling on 2m FM and was answered by Rod, MW0JLA and Vicki MW6BWA who had just descended from GW/MW-009, Beacon Hill so sadly just too late for an S2S but great to have too calls in the log in quick time and great to speak to them again. I knew that HF would be tough and I had been worried that 2m might not be easy either given that it was a week day afternoon but I need not have worried as a further four calls followed with three from the West Midlands area showing that Bredon Hill has good take VHF take off towards the north.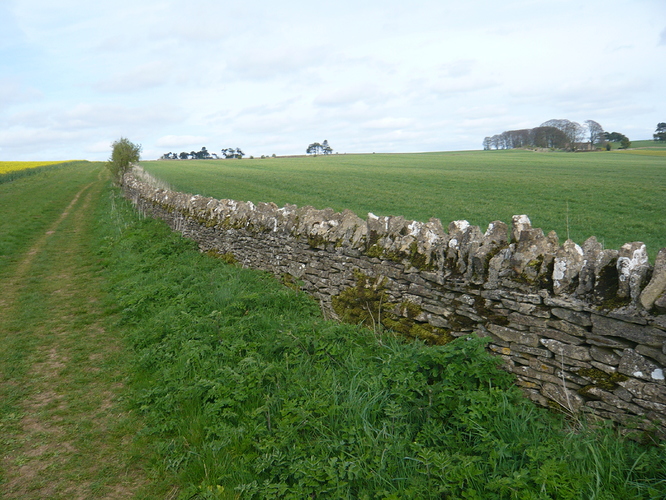 As predicted, HF was touch going with no takers on 20m or 40m with the exception of Colin in Pershore who was surprised when my call on 20m made it through is s8 noise floor. I really need to get an portable antenna for 80m and get my FT-817 opened up for 60m or else the next few years are going to be rather bleak on the HF front.
I decided to give 2m SSB a try and hopefully pointed my antenna towards Holsworthy . Sure enough Don, G0RQL was listening and was first in my log followed by a short run of more local callers. A short visit back to FM found a few more. With a total of 14 calls in my logbook I was very pleased with the day's radio and look forward to getting out on the hills much more in the coming months.