Hi guys!
Yesterday we made a YouTube live to publish the results of the Brazilian SOTA Weekend that took place on the 17 and 18 of July 2021.
It was a tremendous success!
We had 17 activators that activated 21 differente summits over the weekend.
Our record was only 4 activators activating in the same weekend.
It gave us a lot of S2S possibilities.
We had activations in 7 different Brazilian Associations.
And a lot of chasers participated as well.
You can see the results here: Resultados do Final de Semana SOTA Brasil 2021 | SOTA Brasil
We had 5 different categories and below you can see a sample of the Certificate of Participation that everybody that sent the logs received: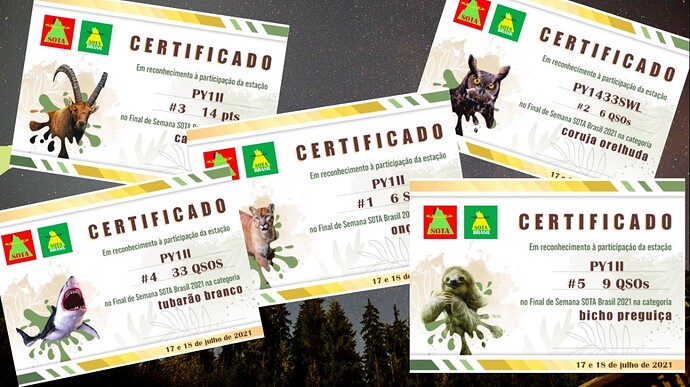 Hopefully we can repeat such event in 6 months.
73!
YouTube live: Resultados do Final de Semana SOTA Brasil 2021 - YouTube