After some discussion on the reflector I decided to make an antenna for 80m and needed a summit to try it on. By pure luck I chose a glorious day with non-stop sunshine and barely any wind which was surprising considering how windy it had been the days before. I chose Birks Fell starting in Litton which is a 26 mile drive from home in Ilkley. After dropping my daughter off at school I was parked outside the Queen's Head at 08.45z and on my way.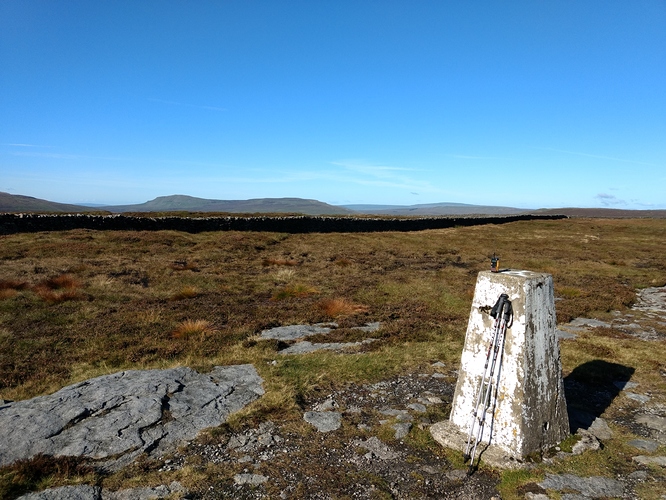 Pen y Ghent G/NP-010 in the background.
The trig point is not actually the summit although it is in the activation zone which is huge. I carried on west to find the true summit but found it wasn't accessible without climbing a wall - although if I'd carried on further perhaps there was a stile. So I found a cairn on a lump to set up my station.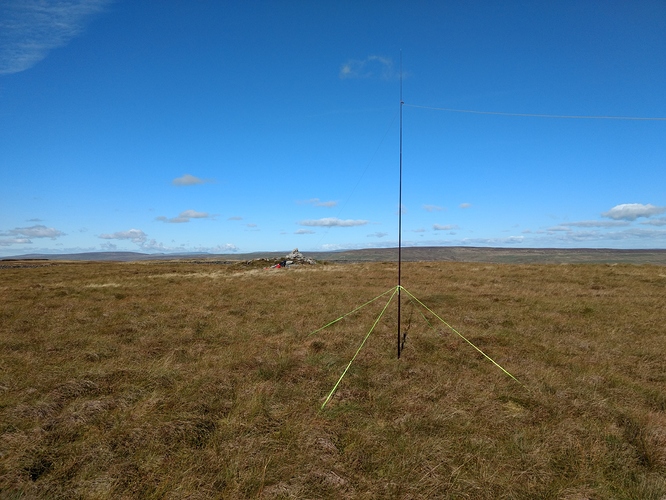 I was going to start on 80m CW but saw Adrian's spot for SSB so called GW4AZS/P on GW/MW-026. I gave him 58 and he gave me 55. I then switched to CW and got EI5HJ (549/519), G8CPZ/P on G/CE-005 (599/559), G3RDQ (559/529 QSB) and finally I called Adrian again at 599 both ways. I switched to SSB on 3760kHz but, apart from an EI3 who couldn't hear me well enough, didn't get any takers. So the new antenna works but I do wonder how efficient it is.
I saw that Allan GW4VPX/P was on 2m FM on Tryfan and so I set up my slim jim in the hope of an S2S. I couldn't hear anything on the band and the FT817 complained of high SWR so clearly that antenna has finally failed. I've been meaning to replace it ever since I made it in a rush last year. Now I really will have to deal with it.
A switch to 40m CW brought in 11 contacts including 3 Swiss S2S.Next it was 20m CW with another 11 contacts, but no S2S. When the contacts slowed down I kept saying to myself "One more CQ and then I'll stop" and then I'd be called again! So a few more CQs and the same happened.
So, overall, a good day's SOTAing with 27 contacts.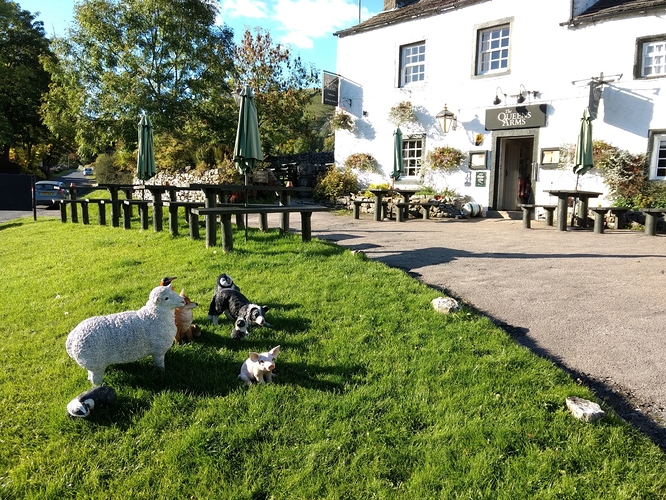 Station info:
FT817ND
5W
EFHW for 80m (41m antenna and 2m counterpoise)
Centre supported on 4m pole
Matched with a 49:1 broadband transformer
External Sotabeams DSP filter
Palm Mini Paddle