On Wednesday January 12th Cathy and I were looking for an activation and landscape photography trip so settled on Mynydd Troed GW/SW-009 on the West side of the Black Mountains.
After a crisp start with mist in the valleys, the temperature warmed as we climbed, peaking at 8°C in the sunshine. There was almost zero wind, which made if feel like a late spring day. The views to Pen y Fan across Llangorse lake and to the Black Mountains were superb.
Troed from the parking spot
View back along the path near the top
View to Waun Rydd and Pen Y Fan
View to the Black Mountains
The 2m FM activation went well too - 20 contacts including S2S to five other summits. But the radio activity was almost a distraction from a superb day out.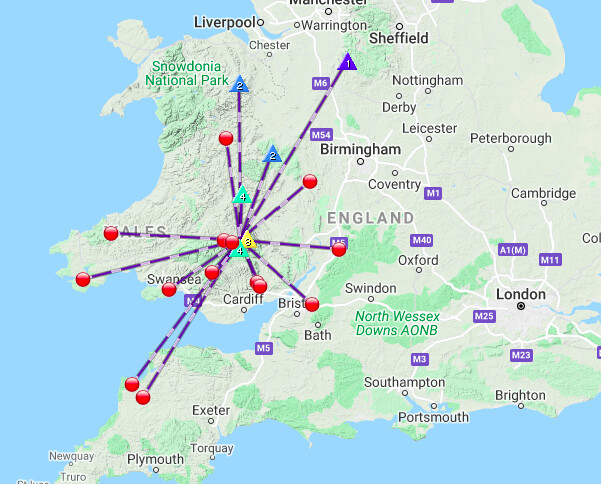 Cheers
Rick