Hi everyone,
I've been using a whip antenna on my backpack mount for APRS while activating. The system works well, but I'm interested in a better antenna. In looking at how mobile antennas work (as a possible alternative) I ran into a stumbling block. The first image below is from the ARRL Antenna Book section on making a 5/8 wave vertical whip for mobile use. My question is, how is that matching network (I'm assuming that's what it is) at the base of the antenna functioning?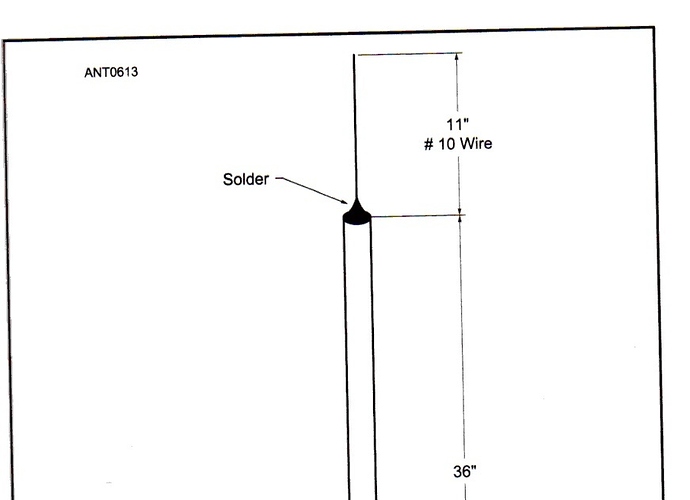 I'm used to seeing ground plane antennas where you might use an inductor to base load the antenna, but with a ground plane you wouldn't have the whip connected to the ground plane. The electrical diagram in the bottom right of the image indicates that this antenna
does
have the whip electrically connected to the ground plane. What gives?
Is the 5/8 wave whip a variation on an end fed antenna? In searching through the Antenna Book I noticed that the electrical diagram for the whip (above) is very similar to the diagram for an end-fed random wire, B below: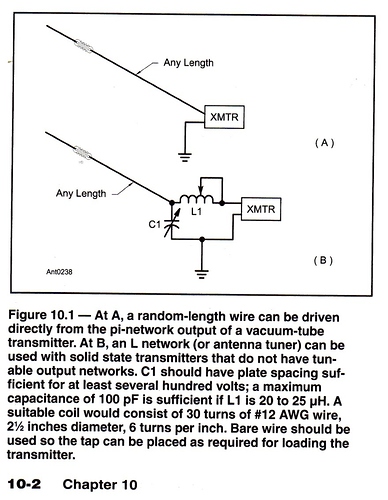 Any guidance in understanding this kind of mobile whip would be greatly appreciated.