Hello, has anyone tried the AX1 antenna with the MTR3b.
TNX
73 José
Hi Jose,
please see: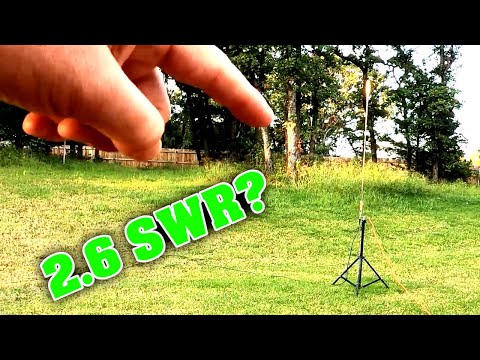 and the comments…
Small antennas are always a compromise.
In combination with qrp not a good idea.
73s
Ingo
FWIW, I've used the MFJ single band versions on a Yaesu FT-817nd without a tuner by adjusting the length until SWR, as reported by the internal SWR meter, was acceptable. I made my first DX contact with that combo and tuning method. When I went to use the 6m version (MFJ-1806t) with an HT that did 6m, but lacked an SWR meter, I found a little SWR indicator kit that did the trick. Again, I tweaked the length until SWR was good, then removed the indicator from the feedline.
Chris
Hi Jose,
I've logged over 500 plus QSO with the AXE1 since April last year, mostly all on 40m. Of that, 104 have been with the MTR3b and some with the MTR4b, at 5 watts.
The rest have been with my KX2 at 5 and 10 watts, I use a 33 foot wire radial elevated at 2 feet off the ground. I use a 10 year old Elecraft T1 tuner, works great with MTR3/4 !
I don't do any other adjustment, the T1 takes care of it !
The AX1 is mounted on a 5 foot tall tripod.
So have at it, it's a great combination that works ! I'm a believer !!
72/73 de Ed
N7EDK
Yes, they are very compromise antennas. But as spare antennas can save you many times. If you live in Europe where there are associations here, there and everywhere, it is very difficult for you to fail in an activation.
This capture shows what you can do with 5 watts and compromise antennas (I used a Diamond RHM-8B) and of course maybe the help of propagation.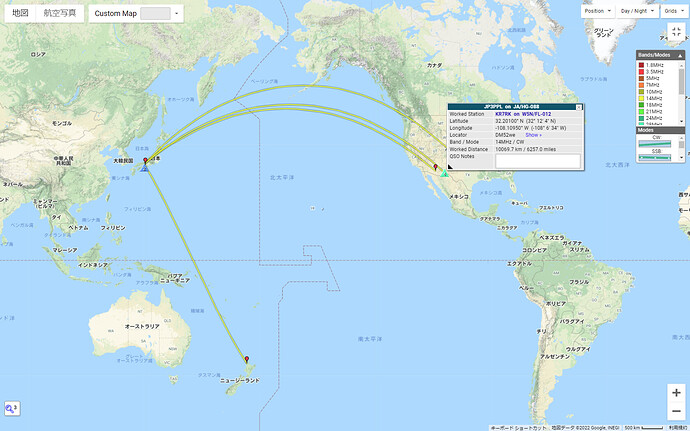 Hola José. Por empezar, sí puedes. Yo no te aconsejaría usarla conectada directamente al rig ya que podrías experimentar problemas con la RF circundante.
En mi caso he usado una Diamond RHM-8B y otras veces Comet HFJ350 (Ambas antenas podrían denominarselas como de ¨Compromiso¨ al igual que la AX1) cuando me resultaba practicamente imposible instalar un dipolo o por falta de espacio en la cumbre, y me han salvado más de una vez.
Para el ajuste he podido hacerlo con éxito usando un set de radiales de 10x5metros (no niego que con uno solo alcance pero no lo he probado) y he podido hacer QSOs intercontinentales sin problemas.
Tu viviendo en España y con la actividad que hay en el resto de Europa, no deberías tener problemas en regresar a tu casa con los puntos de la activación.
Te aclaro, no trabajan como un dipolo o una vertical 1/4 pero trabajan. Yo no la elegiría como antena principal, sino como una opción donde se hace practicamente imposible usar otro tipo de antenas.
Otro punto negativo es que si no tienes lectura de SWR en el rig deberás llevar un SWRmeter a cuestas ya que para el ajuste son muy maniosas.
En lo que decidas, suerte!
73 de JP3PPL
The elevated position as well as the water as a reflector between the 2 stations will help as well.
73s
Ingo