These are today's updates.
VR – Hong Kong
This new association has 72 summits. Many thanks to Kaede, VR2YUA, for accepting the AM role.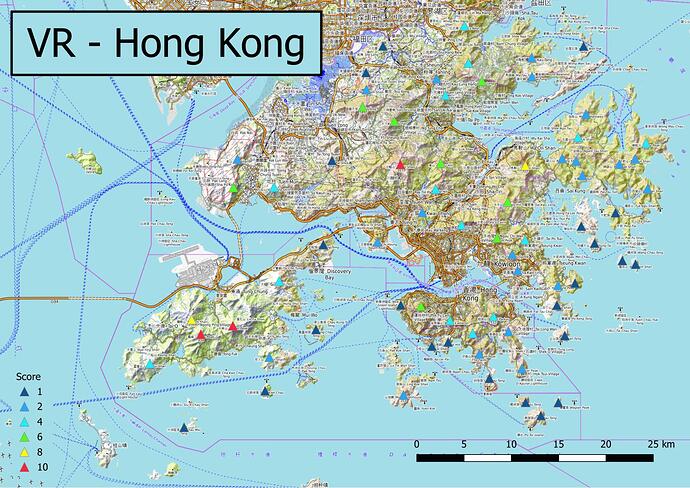 Map created with acknowledgement to original work by OSM.
Italy updates
'I' sees a number of updates.
I/AA – three new summits (I/AA-220, I/AA-221 and I/AA-222)
I/LZ – one new summit (I/LZ-329)
I/VA – revised according to 1:10,00 mapping as follows:

Retirements: I/VA-049, I/VA-078, I/VA-091, I/VA-120 and I/VA-130
I/VA-093 renamed
13 new summits (I/VA-132 to I/VA-146, excepting I/VA-142)
I/VA-142 is a new identity for HB/VS-194
VE2/SC-038
The position and elevation for Mont Veyrier were corrected, resulting in the score being bumped up to 10 points
F/AB-576
This summit was retired.
EA4 / EA1 – La Peñota
The old retired summit EA4/MD-043 has been brought back under new ref EA1/SG-019.