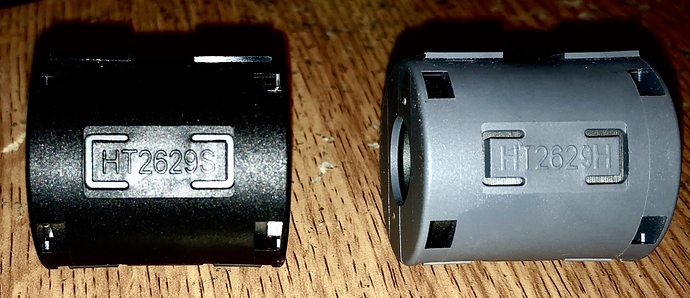 Not strictly an antenna so hopefully this category is alright.
I found these two ferrite cores at work today. Same size, seemingly the same model although there may be internal differences I can't see. But the magnets look the same.
Two different colours too, but the two model numbers may just reflect that and not any other differences. The manufacturer appears to be "TODAISU" but there's not much I can find online about them.
Is anyone familiar with them? Would they do alright at reducing any interference I may be getting on 2m or 70cm? And if so, where exactly on my coax do I clip them?