Well after an absence from the SOTA airwaves for 6months - Fire, nor hail storm (more on that later) nor pandemic could keep me from coming back!
I had not activated a summit since November if memory serves me right, before I headed off to help out during the VK fires in late 2019 ( Ah fires, a simpler time when you could see your enemy). Then in late January 2020 a freak hail storm destroyed my trusty SOTA steed - my Suzuki Swift - those in the know, know that I rated summits on their "swiftabilty" Ie ease off access for the tiny car. Well it has since been written off and a new AWD Subaru XV has been added to the garage with a whopping 210mm clearance - I know. Huge.
This past weekend with some of the parks re opening from both fire damage and pandemic lockdowns I took the chance to get to a summit that I could never reach on my Swift VK1/AC-039 locally known as Yellow Rabbit Hill. A fantastic close to the city summit yet right in the bush. I even got the XV dusty!
It was also the first time I managed to operate 1296 on my own gear. Surprisingly was one of the best performing bands on the day.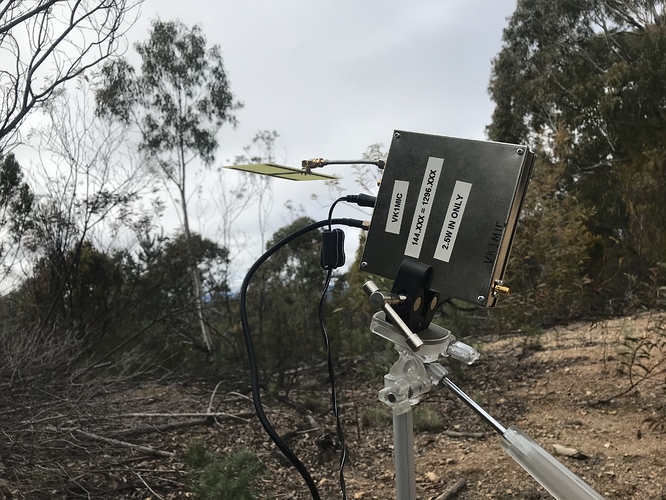 Here is my 144> 1296 transverter mounted using "jaws" on a small tripod. Feed from my 817 on 2.5w. The antenna is the supplied 2 el pcb antenna. Labels are to prevent "bush brain" from blowing it up.
For HF I was running my new fav antenna ZS6BKW. 18 contacts from 80-23cm.
Then back at the car I wanna doing some remote node testing with @VK1MA on AREDN 5.8Ghz mesh. I mention it because the antenna is seen next to the car.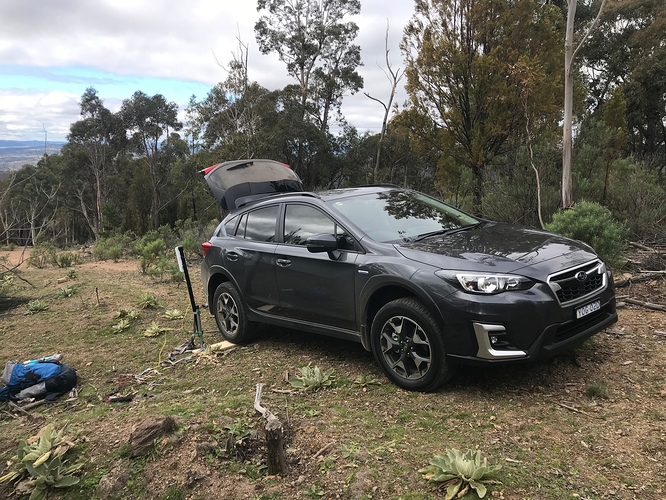 Cheers
Wade. VK1MIC