…I forgot the antenna at the summit. In all this time I had never lost anything, nor left it on top, nor fallen out of the backpack. There must always be a first time, and today, on HB/TI-138, Monte Gambarogno, I realized that in my backpack there was no longer the small bag with the longwire, the coaxial cable and the small home-built LC tuner that I always carry with me. Grr…
I saved the activation with the little telescopic loaded vertical for the 20 meters with his radial. Before getting off HB/TI-131, Monte Tamaro, I did the usual double check around the area I was sitting on. I think the bag slipped a little further down, so I didn't see it.
I hope to do another 518 activations before I lose anything else!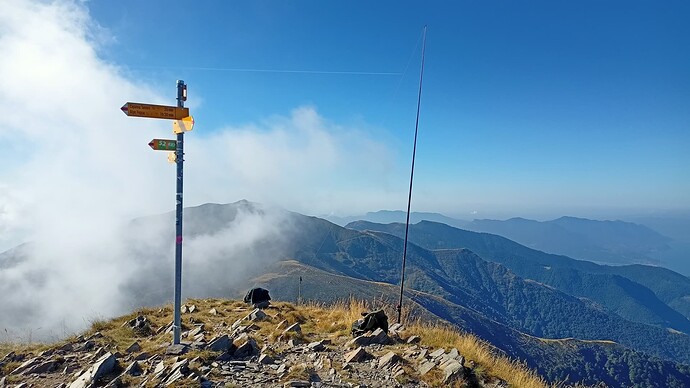 My longwire during its last moments…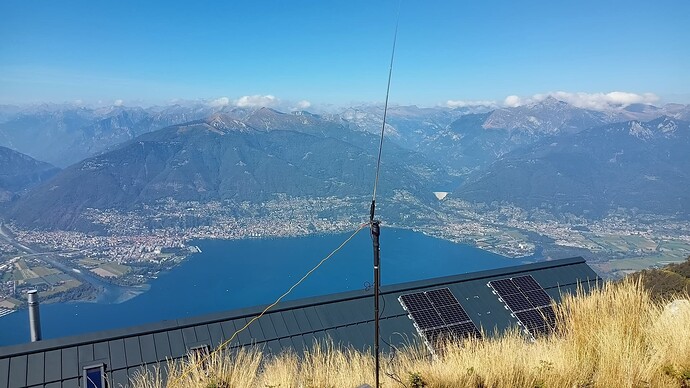 The little antenna that saved me…