Hi all,
When the hunt is over and I put away my little rifle, I like to go and see what the game will be the next day, so I go to see the alerts.
We have the choice in the settings to indicate these "all bands - HF - VHF".
I am in a region where there is little VHF activity so I have always indicated HF, knowing that for the spots I have set up all the HF bands and the 2m.
I realized quite recently that I was not seeing all the alerts !
The problem does not come from SOTAwatch but from the activators and the way they write their alerts, example this morning I had this list in my alerts ("HF" choice) :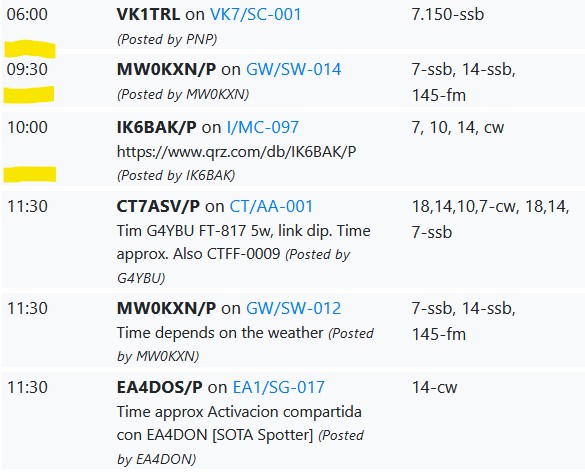 You will understand why I put yellow lines!
I pass on the choice "All bands" and I have this :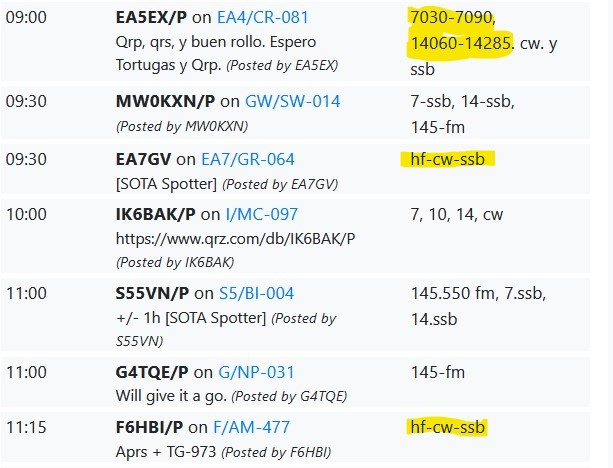 We then realize that alerts appear as if by magic. You will say to me that I have only to leave on the choice "all bands".
No

, I believe that the instructions must be followed when writing alerts, it is clearly stated :

It's a detail, don't blame me and answer my calls tomorrow !

73, Éric