Hello everyone,
Here the activation video and some pictures from the activation of Eibenberg. Summit is named after the yew tree well known for making bows. That's why the summit cross is shaped like a bow (or actually a crossbow).
Due to the nice weather a lot of activations in OE5 and nearby DL. Very nice wx for the season. Some icecrystals have been visible in the morning.
Exceptional good signal reports all over Europe. Never got so many 59 reports back


On 17m heard @N4EX but he disappeared in the noice. Too bad.
S2S also on 20m SSB with @DJ2TG Thomas activating EA7/MA-118
OE5HCE, Christian was on a summit nearby. We could almost see each other hi . You can find his activation video on his youtube channel, too.
Here my video: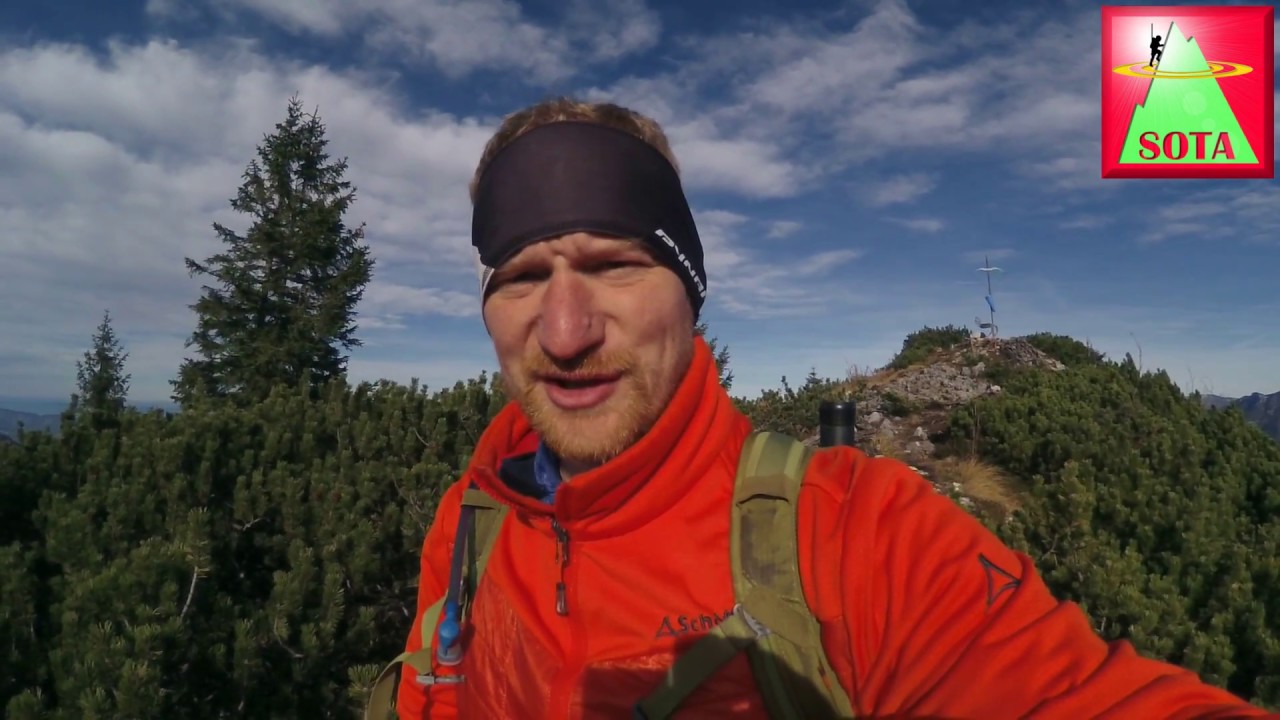 During the activation on 20m there was a very low voice calling and I could not pickup the callsign from the pile-up. Only at home listening again and again the recorded audio let me identify the call. It was Darryl 2W1ACM. Sorry that we did not manage a QSO. Need further training for better SSB ears

Here some pictures:
Lake Offensee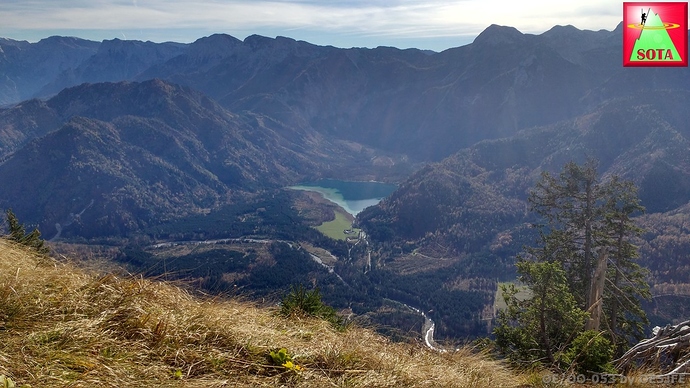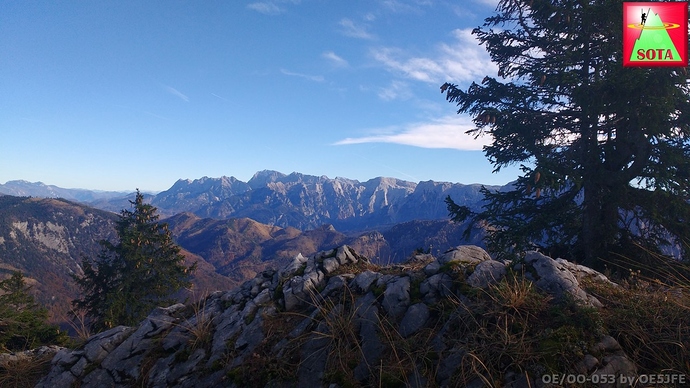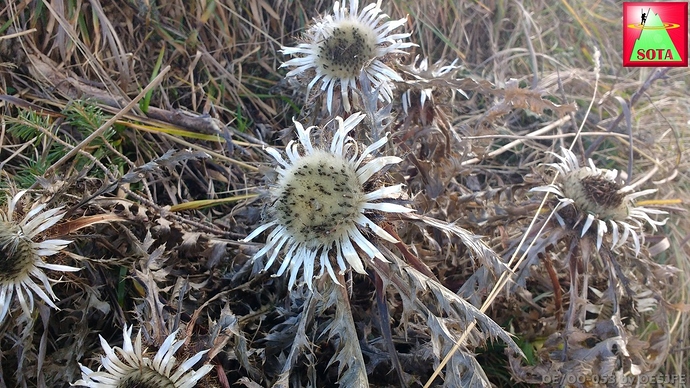 Ebensee and lake Traunsee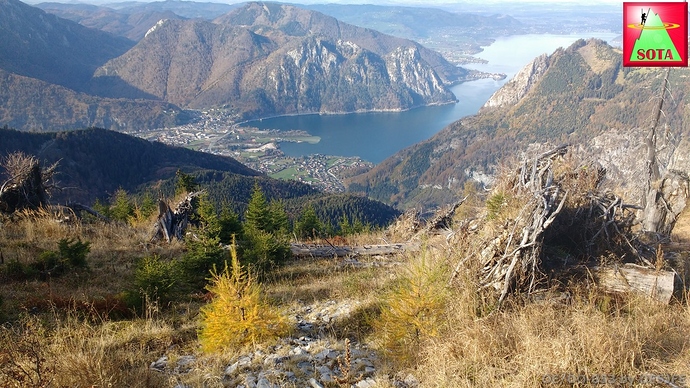 Hope you enjoy the video
73 Joe