I activated two summits on this weekend's expedition to the Great White North of Wisconsin: Blue Mounds (W9/WI-010) and Gibralter Rock (W9/WI-037). These are my third and fourth SOTA activations, and my first two done at QRP levels.
Ironically, Blue Mounds is rated at 6pts and includes a winter bonus but was by far the easier of the two activations. The biggest issue with getting to Blue Mounds's AZ during the winter is the 10+% grade snow-covered road that leads up the last km or so. The AZ includes a bunch of picnic benches etc, so there are plenty of place to operate in relative comfort. Well, comfort if it's not 20f and blowing at a consistent 15kn.
Allison and I set up the station quickly, and I worked a total of 6 people split between 20m and 40m. I called a couple of times on 80m and got no response. The highlight of the activation was my first S2S with K7DTLC who was on W7W/WE-037 in Washington. His signals were amongst the strongest of the activation, proving (I think) the power of the mountains.
I believe I earned the Blue Mounds winter bonus and then some the next day on Gibralter Rock, a 2pt hill. Overnight it snowed 6"+ and the morning temp was 5f with a stiff breeze. My friend Steve and I set out undaunted. Steve is a fabulous photographer, and packed several cameras including a 4x5" large format (i.e. glass plates!) rig. I am really kicking myself for not getting a pic of his setup on the hill.
The drive to the trailhead took twice as long as usual given the treacherous roads. The hike to the summit, a little over a mile, was gorgeous, as were the views from the top. A light snow fell as we climbed up and during most of the activation. The sun came out brilliantly for the hike back down.
I ended up with 16 contacts across 20, 40, and 80 meters. Somehow I managed to miss-spot myself twice. I blame cold fingers and brain.
I had the pleasure of hearing several callsigns I recognized from here on the reflector. 80m netted me a contact from KD0YOB who activated the hill before me, and a nice chat with WA9STI, Scott, a friend I made soon after my first post here. All in all, it was a very satisfying bit of playing radio on a hill.
Details: Verizon cell/data coverage was good on both refs. For a winter activation of Gibralter, we opted for the western trailhead. This route has almost none of the bare rock/ice that you have to cover coming from the east trailhead.
On the way up Gibralter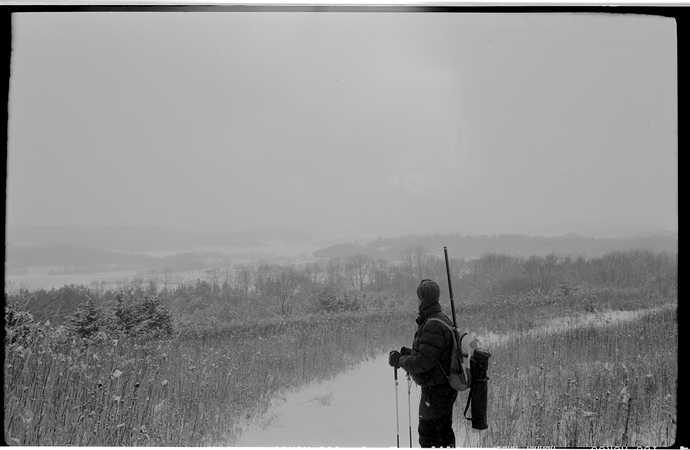 Making contacts (that's a 4x5" shot)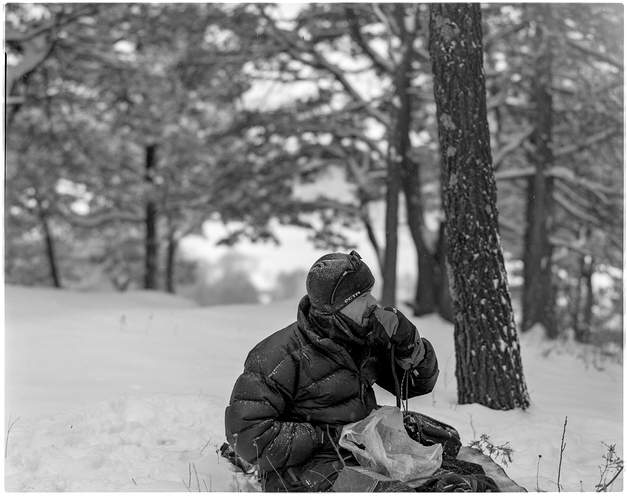 Blue skies on the way down