Today I did the first activation of LA/VA-073 Kaldåsknipa in Southern Norway using the LM10SOTA/p callsign for the last time. The summit is 504 meters high, with approximately 200 meters of elevation from the parking lot, and 2 km to traverse on a nice gravel road. On the summit there's a large radio tower and apparently a beautiful view on clear days (not today).
A video report is here: https://www.youtube.com/watch?v=1AqAgl_DscU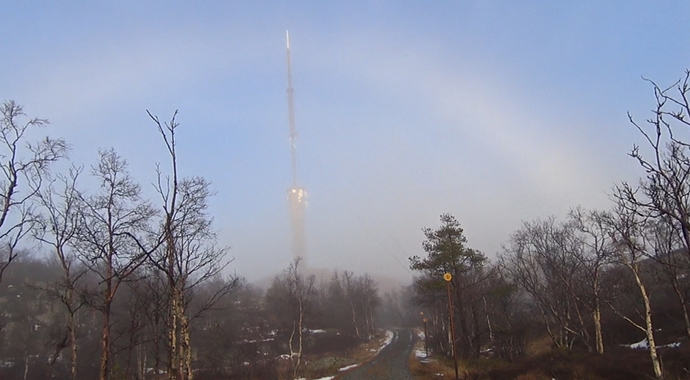 Looking up at the TV tower and summit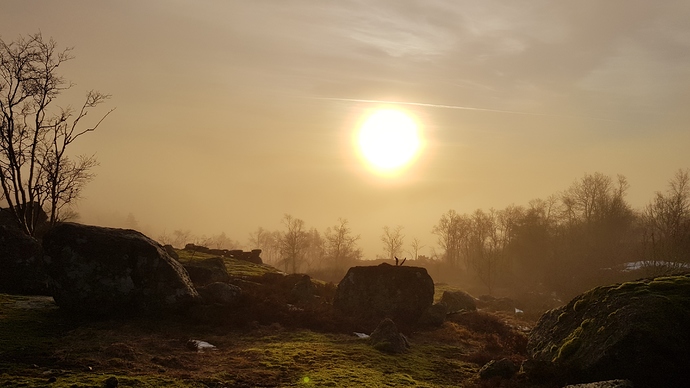 Foggy view on the way up
I activated 2m FM, and 17, 20, 40 and 60 meters SSB using my Xiegu X108G 20W and Yaesu FT2DE tranceivers. My antenna was a simple vertical with a L-match tuner. In total I got 22 QSO's and four S2S's. Thanks to all chasers and other activators!