Yesterday was a very breif activation of G/LD-003, Helvellyn just 2m FM. Actually it was my son's birthday day out, and somehow I managed to persuade him and his friends to try something different from the usual cinema/paintball/go-cart experience. They had all completed their D of E silver so I know they had the stamina for the walk. We did the Glenridding Striding Edge / Swirral Edge circular walk in stunning conditions (Weather not the bands) with the biggest difficulty being the extreme heat!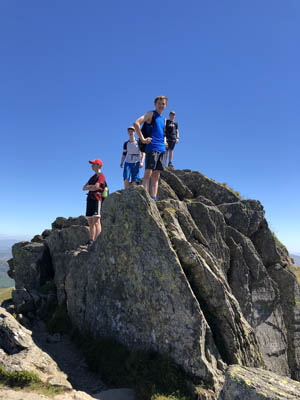 . It is a route I have done several times, and it seems to have got bigger since the last time I climbed it which is approx 20 years ago…(Probably not a good route for FMF without medication).
Managed to keep up with the boys, mostly and as they munched through their packed lunches at the summit put up a 4m mast with a ribbon cable J Pole and managed 8 QSO's on 2m.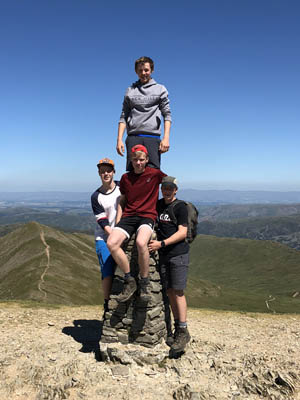 .
The summit was heaving - Would have struggled with my usual linked dipole. The decent was uneventful, but Red Tarn was brilliant for a short swim. (The last time I was there it was frozen!)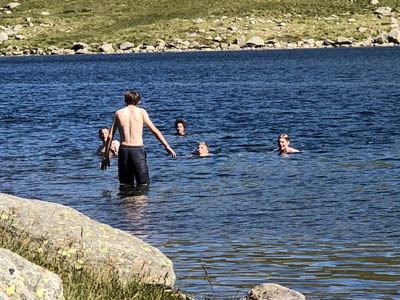 We all dried out very quickly on the way down. Popped into the Travellers Rest to spend a small fortune on 5 pints of soft drinks before returning home. After that they somehow found the energy to play football in the village for an hour before returning for the sleep-over. We have never had a sleepover that featured so much sleeping!
Thanks to those stations I worked but the SOTA bit was a very small part of the day!
Paul