It was a nice hike on Oechsenberg DM/TH-680 last week, 11 days ago, my first time there. Beautiful spring weather, sunny and almost a little bit to warm with only a slight breeze. I found a bench for a comfortable setup, perfect.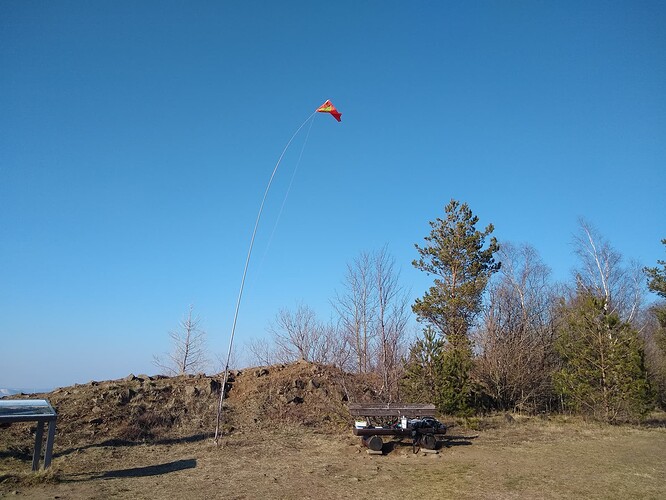 3 contacts on 30 m,
6 contacts on 20 m,
1 contact on 15 m (5B4VL - not a chaser) and
6 contacts on 40 m.
Thanks to all the chasers and 5B4VL.
9 days later, last Friday, we've got a very different spring weather with temperatures something below zero.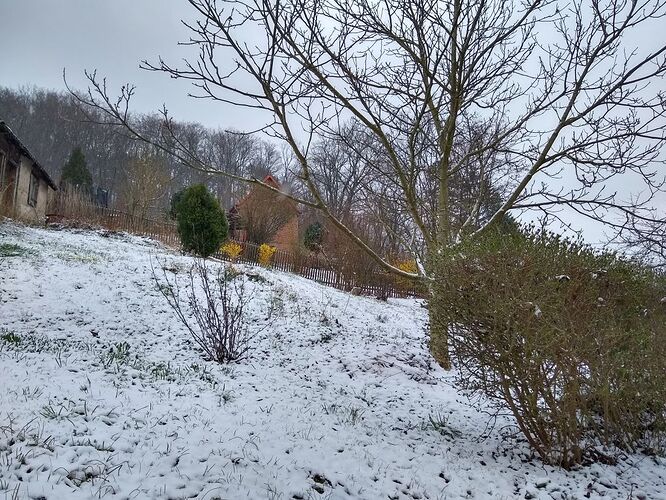 Hope to meet you on the bands soon.
73, Ludwig