Hi at All!
Yesterday me and my yl have decided to climb up on Zuccon Campelli 2096mt and so we've reached the parking near the area known as Culmine di San Pietro. From there we started the long hike, after 2 hours we reached Nicola and Merlin mountain huts
after another hour of hiking we got the top.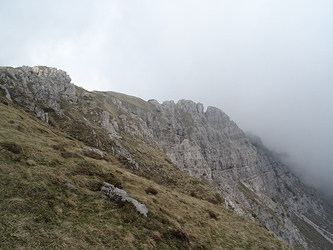 It wasn't expected a thunderstorm but the summit was in a hat-cloud, with some shining moments.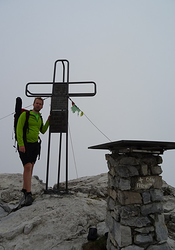 I installed a telescopic mast with awg18 wire long 10,2 meter connected on trasfromer, I used also about 6 meter couterpoint flat on the ground.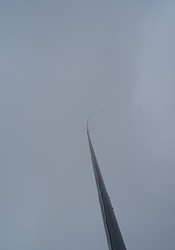 I listened carefully on 14.285, I heard EC2AG/P calling from EA2/BI-071 mt Astxiki: I started this activation by saying "summit to summit"…very well!! Tnx Antonio!
After we had completed the qso with much qsb, I qsyed on 14.288 and I started with cq sota.
Like a rocket, Manuel EA2DT contacted and spotted me on sotawatch.
After some qso with EA2 EI3 G0 SM/SA I decided to go in QRT and go down the hill.
I got in the car, after about 23km hike…my legs were a bit tired but I was really happy!
Tnx & 73! Roberto