hi all,
I was always battery powered even at home so my question might be basic!
I get AC voltage on my DC power supply cable on TX!
Power supply is this:
https://uk.farnell.com/mean-well/enp-360-12/power-supply-ac-dc-12v-26a/dp/3002635
I have the 857d and I TX on 2m 10watt (or 5w cant remember). PS starts whining a bit more rhythmically and on the DC cable I see this (coupled, this is AC only):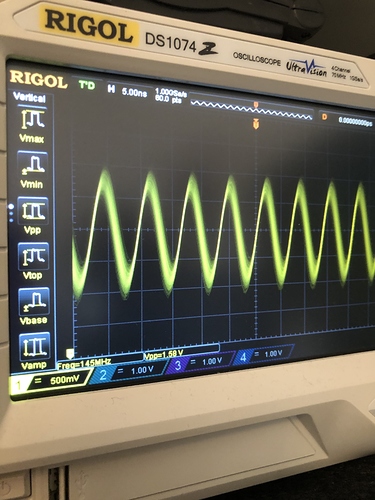 Radio has no CAT or Audio connected. Only a 2M antenna.
What Im I doing wrong?!?!