Hello,
Yesterday after an successful activation of OE/OO-340 (Tamberg) mostly on 2m FM/SSB and 17m SSB about half way heading down from the summit I met a guy. He told me that it is his 4400 time hiking up this summit. You can imagine that I was surprised.
Usually he hikes the summit twice a day, summer and winter. From the parking spot to summit about 590m elevation. His name is Gerhard.
Furthermore that during the past 12,5 years Gerhard has collected and logged more than 5 million meters of cumulative elevation gain. Also including other summits in the region.
I learnt that he is the priest of the town Vorderstoder nearby and the town has celebrated his 3000 hike of Tamberg by naming the path: "Pfarrerweg" (the trail of the priest).
Today I found an article (Upper-Austrian newspaper, german language):
http://www.nachrichten.at/oberoesterreich/hoamatland/Hoch-Wuerden;art160787,1829408
It describes that he had a stroke and was half-body paralyzed for a while after and could not talk. Instead of rehabilitation he decided to climb 100 mountains in a year. Looks like he continued on from then.
Here a picture: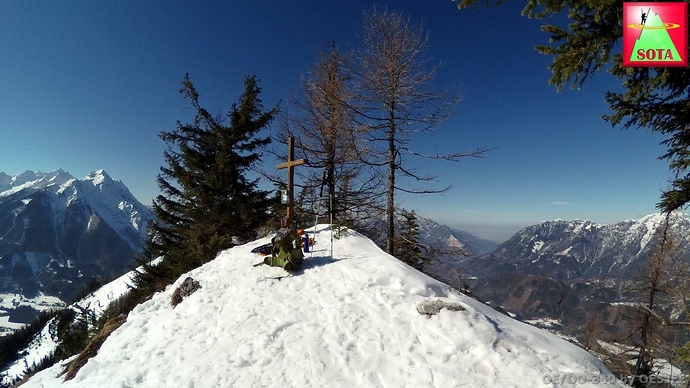 An inspiring story about willpower and the capabilities of our body.
73 de Joe