Mt Cross (ZL3/OT-329) is a low 1523m summit on the Main Divide west of Haast Pass. At only a 5km walk and a 1000m climb it makes for an easy 6-pointer for someone with off-track bush and tussock experience.
A carpark at the pass summit gives access to the Lookout Track which gains you the 1st 100m of altitude via a series of zigzags. About 30m before the lookout platform, obvious game-trails branch off north skirting the edge of a scrubby clearing before swinging west and entering mature beech forest. Once in the forest, travel is easy and obvious with the game trail well defined on the mossy forest floor, but sections of clearings can be harder to navigate. Thankfully, I recorded the track on the way up, as the return journey was more confusing than the ascent.
Breaking out of the beech forest at 1100m, a brief climb on tussock faces leads to the broad ridgeline, where a series of tarns would make a great campspot.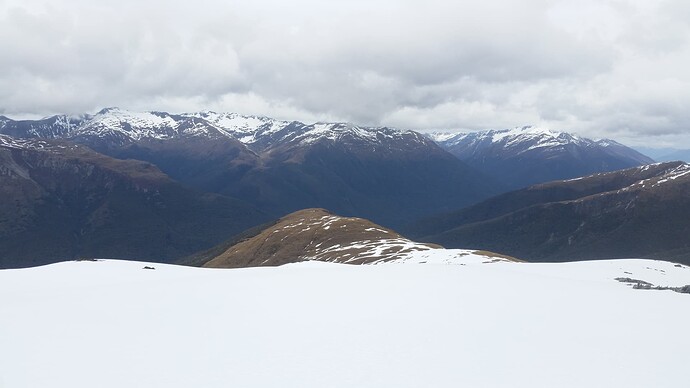 looking back down the broad ascent
Once on the ridge the hard work is done. A 3km gentle climb takes you up the remaining 400m to the summit of Mt Cross. This late-winter day the snowline was at about 1200m, and I donned crampons – but could easily have done without them on the gentle tops. Mt Cross is a broad, rounded peak, and antenna deployment is simple. In my case I simply punched a foot deep hole in the snow with my ice-axe and jammed the sota-pole into it. No guying required!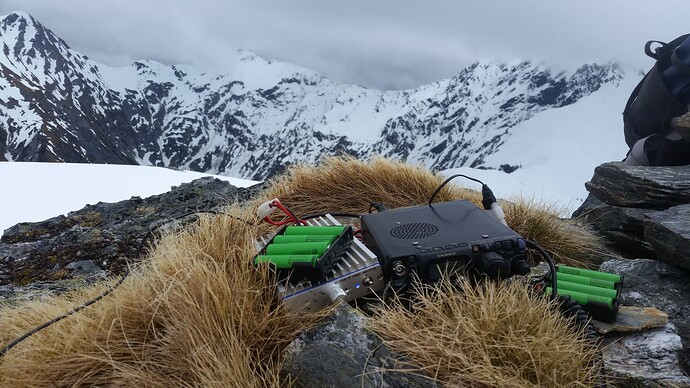 Activation
There is no mobile coverage, so spotting was via inreach. Bands were not ideal, with 40m skipping the majority of the South Island and 20m providing only marginal copy to the VK east coast. Half an hour in the bitter wind was sufficient for me, but netted only 8 contacts, 2 short for the POTA/WWFF park.
Rain-cloud was rolling in by this time, and as such I abandoned the attempt at Lindsay Peak (ZL3/WC-237) 2.5km NNW. The traverse to East Peak would have been simple on good gentle snow faces, but the 500m traverse to Lindsay did not look viable via either ridgeline or the visible south face, so would depend on the (out of sight) north face being traversable. That option looks good on the map, but …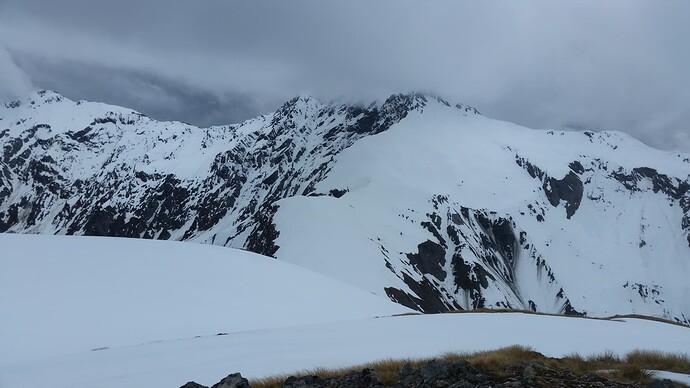 West Peak, Mt Lindsay (ZL3/WC-237) & East Peak
The descent was far faster than the ascent at 1hr20 compared to 2hr20. That said, I wasn't running on all 4 today, so something nearer my anticipated 1hr30 ascent may be possible.
All-in-all a good day out, and a great excuse to break to journey to Haast.