I didn't activate this summit last Saturday because it was raining in my QTH when I left to take my son to the rock climbing training place. Later, when we got there, I found out that it wasn't raining there (only 20Km to the North) and I could have hiked and activated Mt. San Cristóbal with no problems. But I left home without proper clothing nor boots for hiking and also wthout my rucksack with the SOTA-kit inside. That was a wrong decision.
Today, despite having the forecast for rain, I decided to leave home with the hiking clothing on, my boots and the SOTA-kit in the rucksack. The sky was very overcast but it wasn't raining and the temperature was 6 degrees C.
After having dropped my son at the rock climbing training place, I started hiking with our dog Lucho by 10h06 utc.
On Tuesday-Wednesday we got some white stuff and all the mountans around the town were looking beautiful covered in snow. By today, just a few patches of snow still remained here and there near the summit.
I had alerted today's activation and after sending my first and single CQ call, I got the first chasers immediately, so I assumed RBNHole did the job.
I worked 20m CW only and I logged 23 european stations in 20 minutes, 10 of which were from Germany. Vielen danke and many thanks to all the chasers.
This is today's log.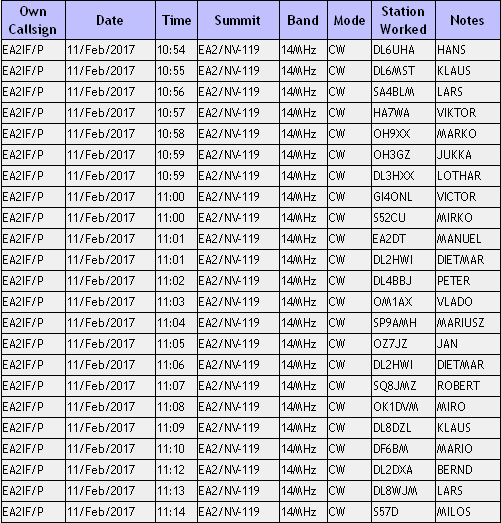 It's raining now while I'm writing this report, so I feel happy for having ventured and succeeded on activating this morning.
Have a nice weekend. I'll be looking forward to copying you again soon.
Best 73,
Guru