Today's WX forecast was for a possible rain shower at about 09 utc but, fortunately, it wasn't like that and after dropping my son at the rock climbing place, I started the hike at 08h56, which was a few precious minutes earlier than usual.
I hiked a little bit faster today and got to the summit in 34 minutes, one minute below the average timing.
When I had already installed my 20m monoband mobile whip with the usual single wire radial and I was about to start my activation, a biker approached with his BTT to look at what I was doing and he got so close and asked about what I was doing with that stuff, that I told him about our SOTA activity and then asked him to take a picture of me at the operating position. So he did and this is the result: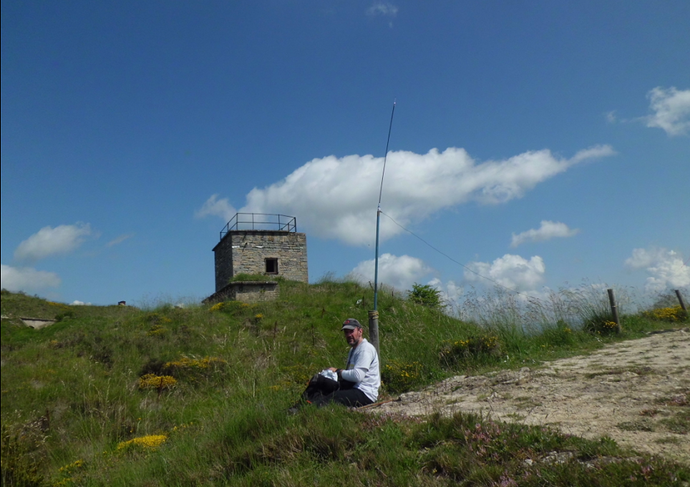 I was initially planning to start my activation on 20m CW, but as soon as I switched my rig ON and tuned 14.062, I found stations calling TEST which, for the non CW operators, is the short for CONTEST in morse code, so I immediately QSYed to 14.280, raised a selfspot and started the activation on SSB.
It was great fun and a pleasure logging 22 QSOs with several regular SOTA chasers, 4 of which were S2S QSOs, while enjoying a very nice warm and sunny morning.
This is the full log: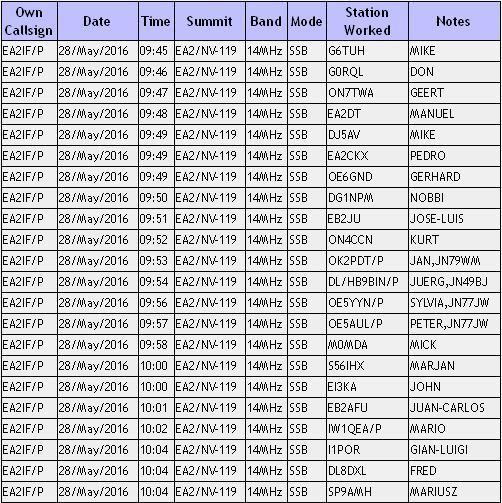 And these are the S2S QSOs.


The band was a bit difficult with some severe and rapid QSB.
When I got home I found a whatsapp message from Antonio EC2AG telling me he was calling me for S2S QSO. Unfortunately I didn't copy him today

and I always go so fast with so little time in these Saturday morning activations that I don't have any moment to look to whatsapp or any other messages on the phone. I'm very sorry for this, Antonio.
After QRT and pack up, descent was done almost running, as I didn't want to be late to pick up my son at the rock climbing training place.
Today, ascent plus descent took me 55 minutes and 57 seconds. As I hiked up in 34 minutes, this means descent was done in roughly 22 minutes.
My pulsometer tells me I burnt 36g of fat and 769 Kcal. The average heart beat rate was 157 BPM with a maximum of 174 BPM.
Another very nice and pleasant time out in the mountain doing some sports.
Thanks very much, dear chasers, for your calls and QSOs.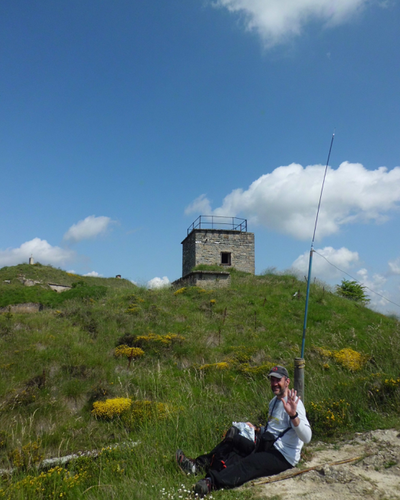 I'll be looking forward to meeting you again soon on the air from another summit.
Have a nice weekend.
73 from Guru