Stavros SV2RUJ reached 5001

points as an activator in Greece.
Congratulations!!!


Go Go Go Stavros!!!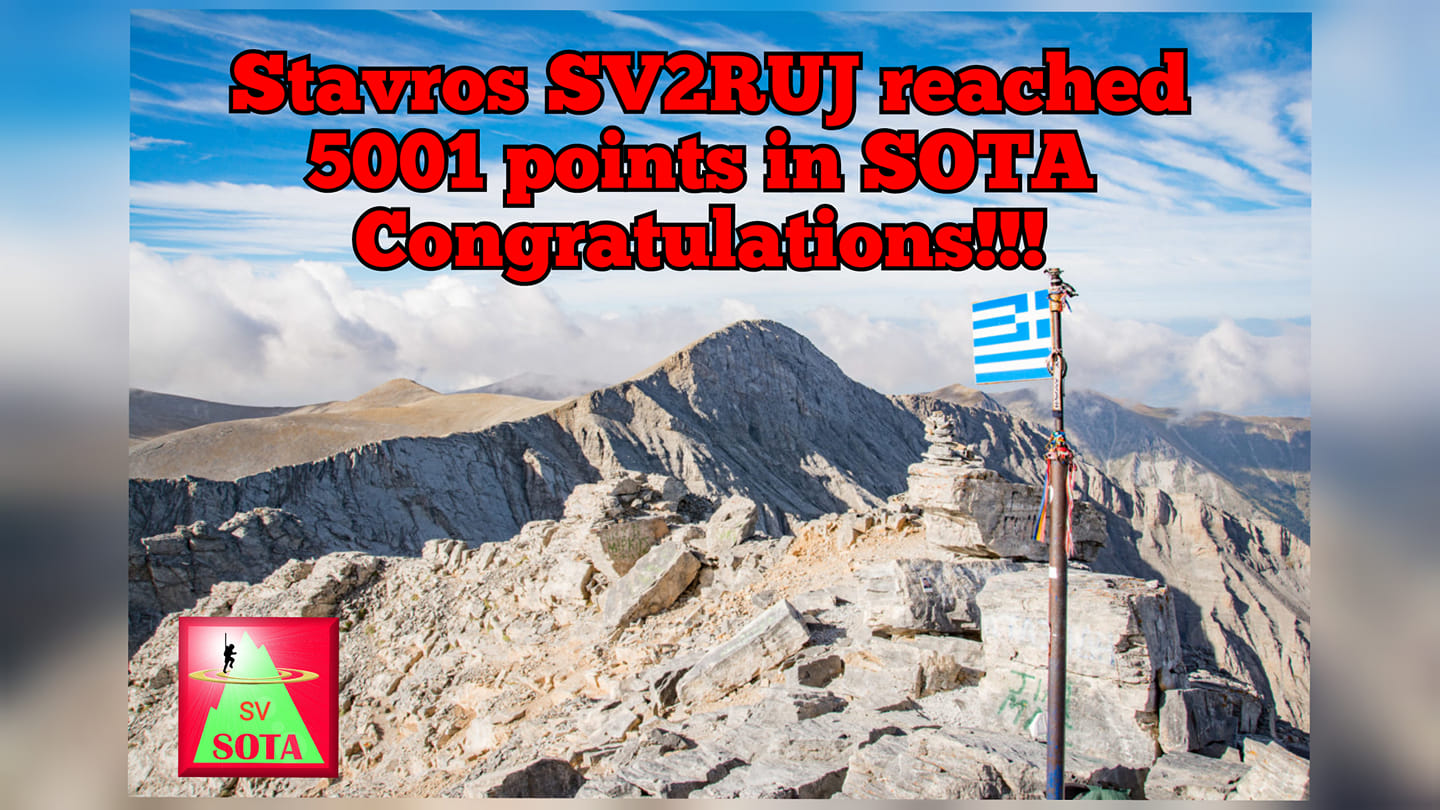 73!!!
Great Stravos, congrats.
Thank you for the QSO today.
73
Peter
I've had the pleasure of accompanying Stavros on several of his activations and can only say that not only is that a great accomplishment, he's a really great guy who went far out of his way to be so very kind to me during my visits to Greece. I'm grateful to count him among my friends.
73
Paul HB9DST
MAGIC Stavros! Very well done!
73 Ed.
Congratulations, Stavros!
Well done!
73, Fabio
Well done Stavros! That is quite a remarkable achievement!
73 Mike NS1TA