Apologies to anyone chasing me on 40m this afternoon on Creag nan Gabhar. I'd sucessfully qualified the summit on 15m and 20m ssb, but foolishly decided to try and make some G Chasers happy on 40m.
It was the usual lafe afternoon bunfight and I was forced off frequency twice. I pulled the plug and came down after working just a couple of stations.
Anyway, all not lost. I was testing a couple of things.
Could I do it in trail running shoes? Yes. Fast and light saved me 10 mins going up and the same coming down. (Compared to last time.)
Is the sotabeams carbon 6 pole any good and can I guy it with a single guy? YES and YES! Pole of choice for the summer I think.
Does my home-made li-po do the job in the kx2? Yes! 10w output the entire time.
The other fail was the 5m of rg58, which has developed an intermittent fault at one of the bnc connectors.
Nice afternoon though. 17°C in Glenshee with a light breeze. Plenty of snow on the higher tops.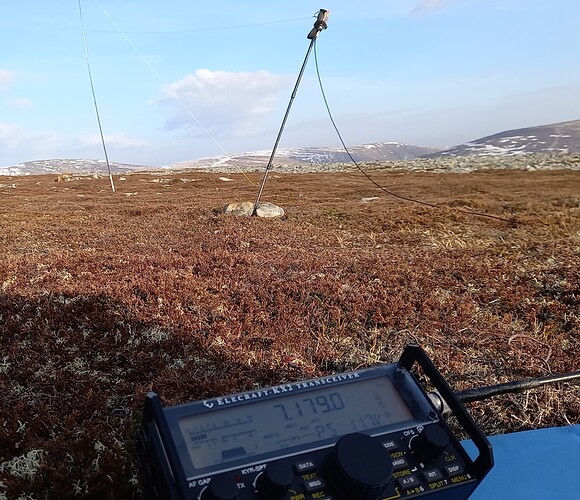 EFHW today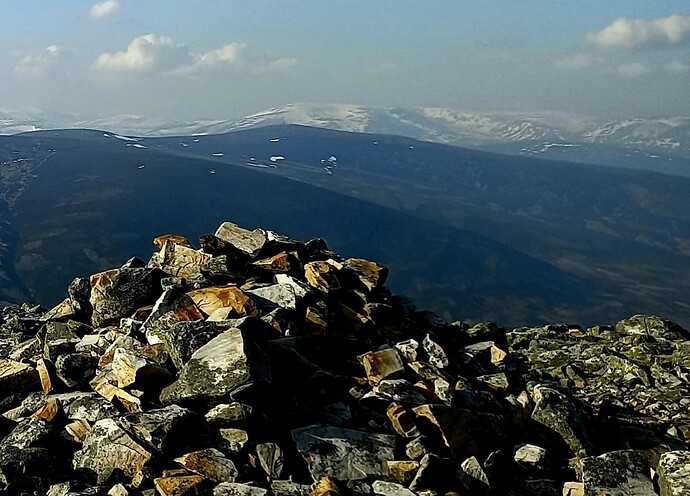 Just visible, the snowy high Cairngorms
Here's a more detailed report on the hill from last year, for anyone interested.
Creag nan Gabhar GM/ES-022
It's a great half day out and I'm sure I'll be back.
73, Fraser