I've looked at the SOTA Summits database to see which G/LD summits are popular for 23cm with a view to doing them myself.
This chart shows the number of 23cm activations (greater than 1) by summit. One summit sticks out a mile – Black Combe (LD-030) with 77 - that's 3% of the all-bands QSO total (most summits are <1%).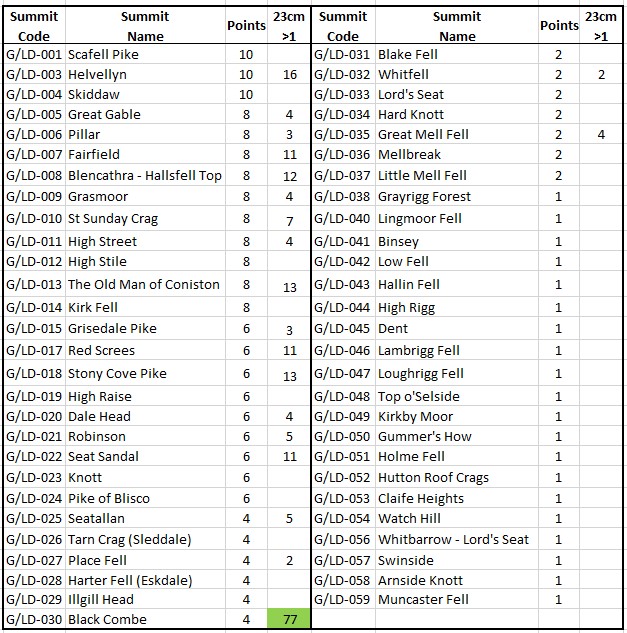 Is this some database glitch or the heroic efforts of one or two Yagi-wielding activators?
Why Black Combe, I wonder?