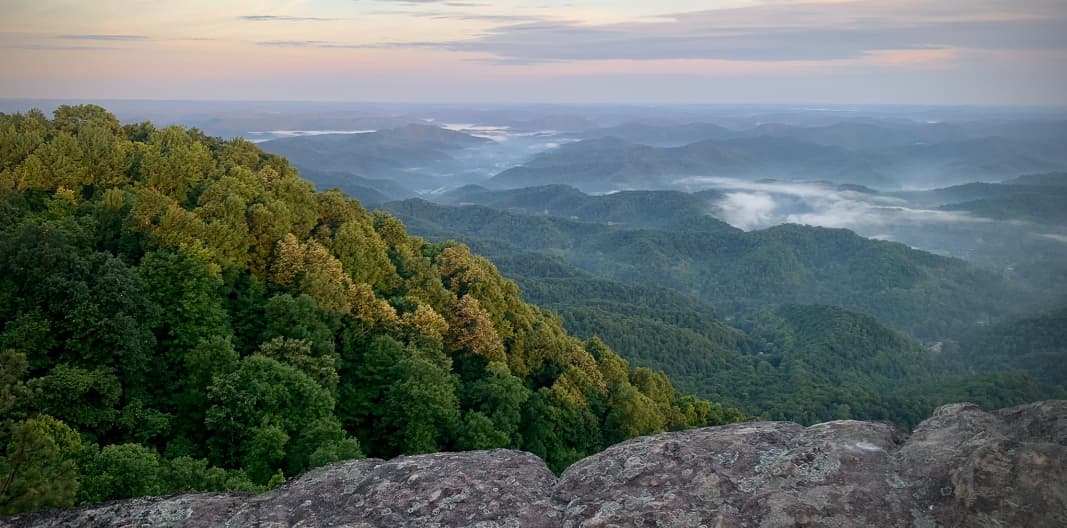 I'm happy to announce we will be hosting the second annual SOTA Kentucky Workshop the weekend of April 13, 2024! Much like last year, come and go as you can and we'll host a presentation at 9:30amET Saturday morning to learn more about Summits on the Air together.
MAKE YOUR RESERVATIONS TODAY: Kingdom Come State Park has opened the reservation window for our group! Simply mention that you are with "Summits on the Air" for that weekend and they'll allow you to make a campsite reservation. Please call the office at 606.589.2478 to make your reservations (this is different from the phone number listed on their website, but it's the correct one). Kingdom Come State Park maintains a primitive campground with limited running water and privy toilets, so please plan accordingly. The town of Cumberland, KY is minutes away from the entrance to the park; restaurants and a grocery store are nearby.
Please let me know if you've reserved a campsite so we can make an attendee list.
We'll look forward to welcoming any and all that can attend to explore the Eastern Mountains of the Bluegrass State together. There are plenty of previously-activated summits within an 1.5 hour drive of the campground (and many unactivated to explore as well!)