Location: Lake Winfield Scott Campground - Lake Winfield Scott Rec, Recreation - Chattahoochee-Oconee National Forest - Recreation.gov
When: Wed-Sun, Oct 11-15, 2023
Like all of our W4 campouts, come when you can and leave when you have to. We encourage everyone to show up - activators, chasers and newbies. It is always a great way to take a deep dive into activating SOTA summits with so many experienced activators willing to share the trail and summits with hams new to SOTA.
We will be returning to the beautiful Lake Winfield Scott Campground near Suches, Georgia in the fall of 2023. I am sure that there are still plenty of 10 point summits that you didn't get to activate in the area this year. And no, I have no intention of reserving the group campsite again and giving the U.S. government another chance to steal it from us again!

The campgroud is located smack dab in the middle of many high point summits in North Georgia. You can hike directly from the campground up to the Appalachian Trail and the highest summit on the AT in Georgia - W4G/NG-004 - Blood Mtn.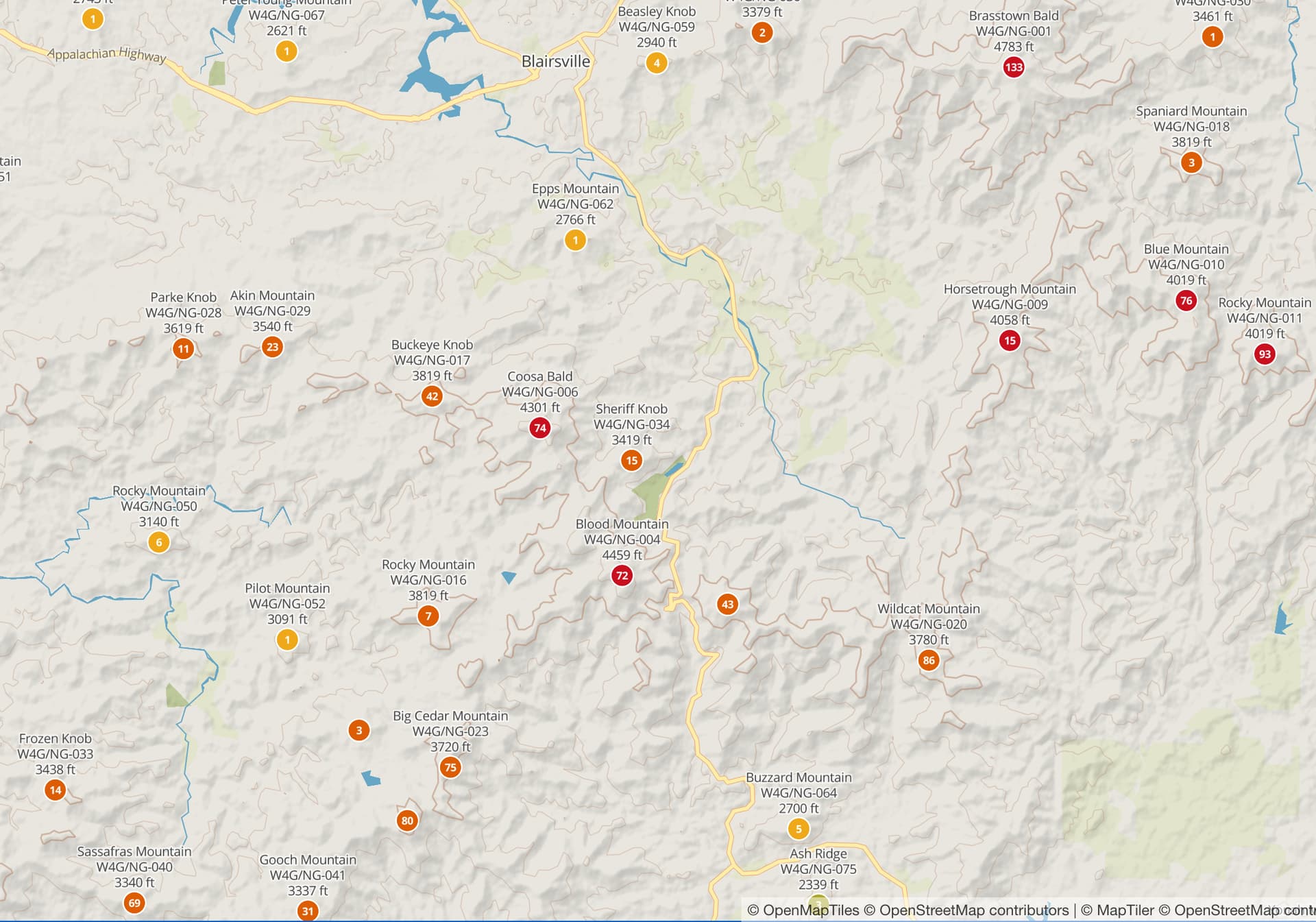 IMPORANT NOTE - You can only reserve campsites six months in advance and the earliest that you can make a reservation will be on Tuesday, April 11th, 2023.
There are two campsite loops in the campground and they have a mix of sites suitable for tents, small trailers/RVs and a few with electrical hookups. There are bath houses with showers on both loops. The campsites on the north loop are at least a 5-10 minute walk from the south loop.