As a user of Clublog - I upload my ADIF logs at least once a week - my timeline 2020-2021 for G4OBK shows a lower level of activity than last, although percentage wise the the modes I used in 2020 and 2021 are broadly similar. I use FT8 but its not killing the CW/SSB operating side of the hobby for me certainly. The scores do not reflect my activity this year in Scotland, Wales, Portugal and Spain. About Clublog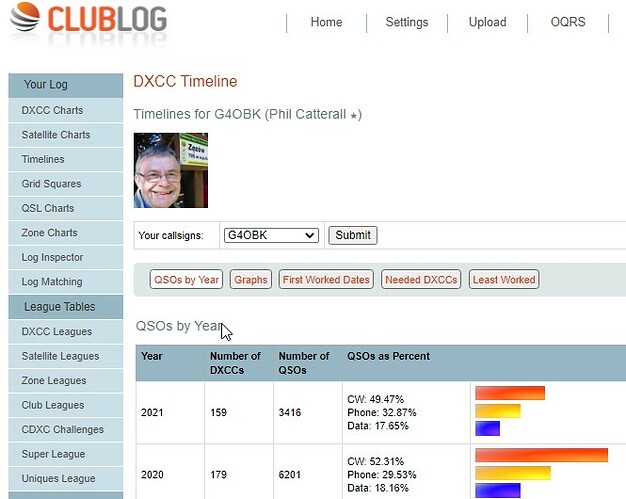 This year I did a little more HF DX work as condx improved, less contesting and less SOTA Chasing and Activating. I completed 68 activations between 14-04-2021 and 01-12-2021 and made 2641 SOTA Chaser Contacts during 2021.
One never gets bored as a SOTA Activator and Chaser!
How much did you do?
73 Phil G4OBK