IU2IJW and me decided to activate Mt.Tesoro, a very easy access with about 30 minute of walk.
It's our tradition to climb up this summit with fully packed backpack of radios, antennes and have fun!
This time we tried to work on 160 meter band, taking advantage arrl cw contest, in order to have more chance of success.
the setup consisted in:
battery Lipo 3s 5500mAh
ft857d
mfj 949e
n.2 telescopic pole 10mt
and a long wires.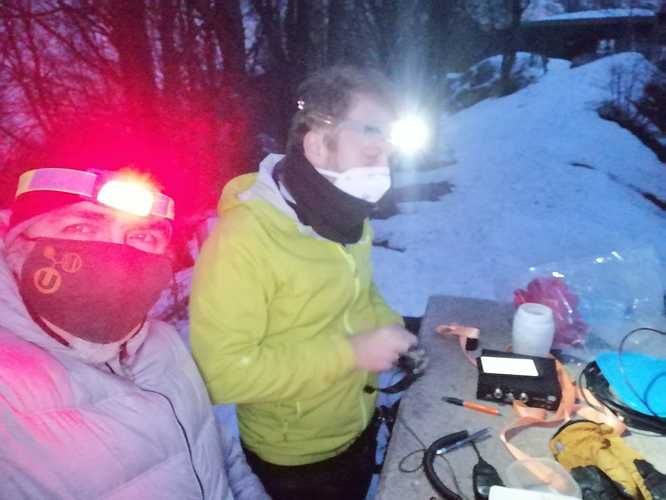 Antenna consists in 1/4 lambda inv L configuration for 80 with a 100uH load coil in the middle of the length for extend the electrical lenght to abt 1/4 lambda for 160mt.
After having reached the top, we had to spend some minutes to unroll five long radials and fix a radiant element on poles.
We turned on the ft857 and started to tune mfj, adjusting the ros to 1:1.
It was 16:45, twilight phase, we heard some contesting stations but all under 1.830, the italian range band is 1.830 to 1.850; the signal wasn't too strong and cosidering our paltry power of 20 watt.
We spotted on sotawatch on 1.835cw and we started to calling cq.
We heard only a big noise like a fryer, surely we were disadvantaged because of vertical polarization: a dipole would have been quieter but difficult to install.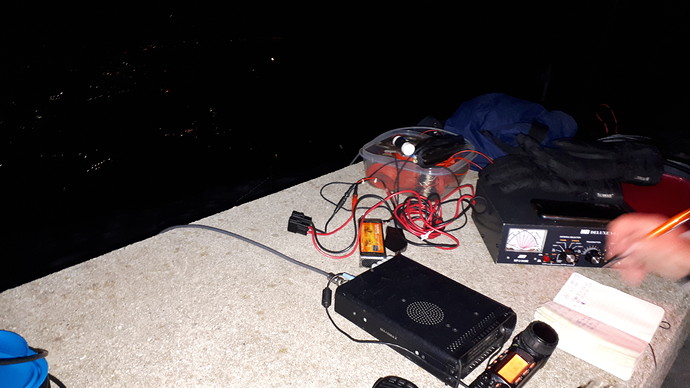 At a certain point, we heard a first chaser, we were euphoric to log @SM5LNE qrb 1600km, followed by @G4WSB and @SP9AMH. Tell us yours setups. There were other chasers tring to contact us?
We qsy on 80 for the last qsos but swr was too high, we spotted on 7.051 and we managed some qsos all with strong signals.
With our hands and feet numb because of cold we passed in QRT.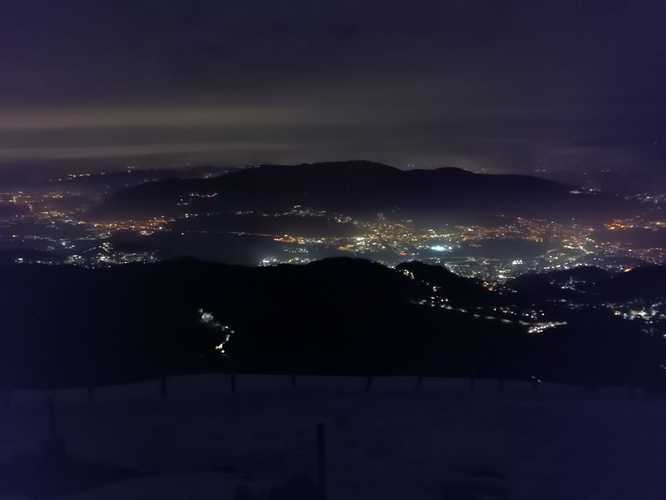 Many thanks to all chasers.
We will try again on top band with a lot of advance notice.
73