It's quite a light list from me this month, but we have one new association:
W0I, Iowa
Thanks to Keith, KE1THA, for taking on the AM role. Iowa is less mountainous than most other States, and even at P100 we have just two summits.
In preparing material to display at our NARSA Rally in Blackpool, England, I made a map of new summits we've added over the last 12 months. The total is 11160 new summits.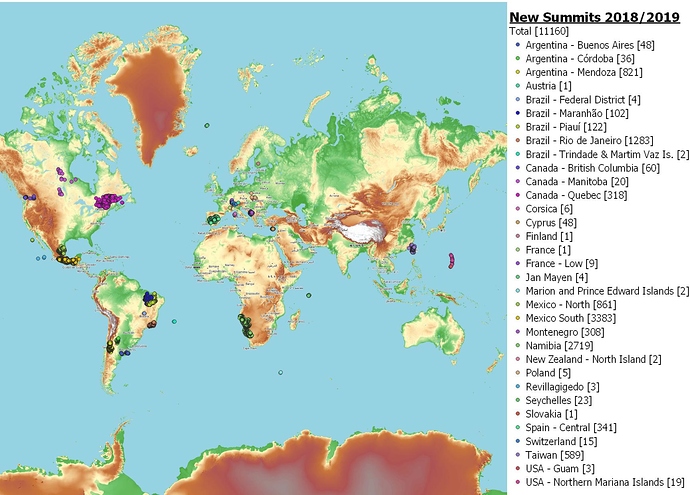 Map Data: © OpenStreetMap Contributors, SRTM | Map tiles: © OpenTopoMap
We've got thousands of summits in the pipeline. Summits Team and local participants have eyes on maps for each and every one of these. So expect similar numbers over the coming 12 months.
Latest counts of valid summits
All 128852
Europe 29857
North America 67434
South America 3560
Africa 7290
Asia 10522
Oceania 10531