Let's try this for a "Lockdown thread" -
Strict criteria required to avoid too many lengthy reports. Please - no off topic!
Date, time Summit Name and SOTA Reference of your activation
The first 10 QSOs made, or a selection of ten QSOs - you choose.
One or two photos (max) with short description of your first valid SOTA activation. (Or of the first SOTA Activation where you took a photo)
Brief details of your activation - maximum length 100 words.
Right on… or should I say Write on. So I'll start with mine and create a format if you like…
G(M)4OBK 21/06/2005 Hightown Hill GM/SS-273 One point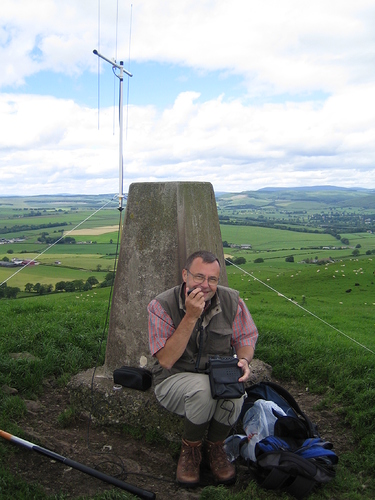 G(M)4OBK operating FT-817 in SSB on Hightown Hill GM/SS-273 21/06/2005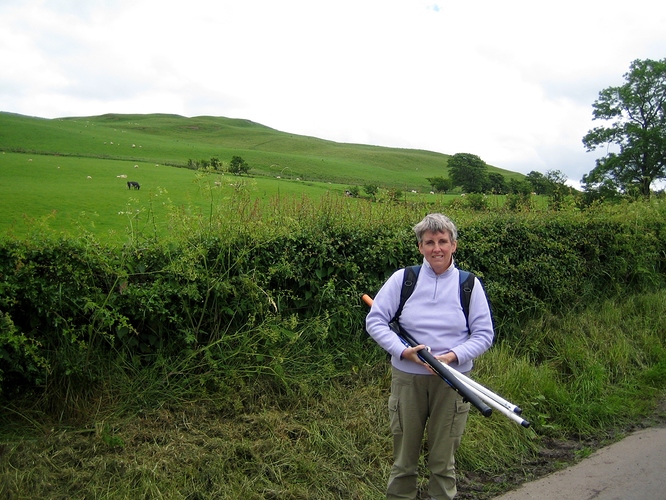 XYL Judy carrying the pole and yagi to and from Hightown Hill GM/SS-273
We were en route to Fife for a few days to attend daughter's graduation from university. We pulled off the M74 near Lockerbie to activate Hightown Hill, my first of over 1000 activations. This was the heyday of the Yaesu FT-817 and in the UK 2m SSB and the 3 element SOTAbeam produced by G3CWI were very popular.
A few of the Chasers worked in 2005 are still quite active from time to time in SOTA today.
73 de Phil G4OBK