Hi sotafriend,
Today I tryed to reach LA/RL-110 Stralaus,
I and Eleonora started to walk from parking at 9:00 o'clock.
Zac lead the way, like a canicross.
We reach hut in about 1h, the sky was clear.
We continued toward the top, but after about an half hours we saw thick clouds and strong wind coming toward us.
We walked a little more but at the end we decide to give up.
I tracked the gpx of downhill.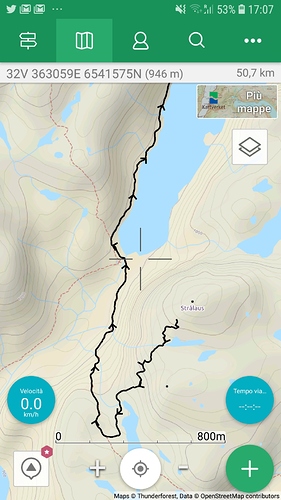 It was a fantastic hike with wonderful landscape.
when I download from the reflex, I attach some photos.
73
de LA/IW2OBX/P