Is 145 fm alive?? Very sorry to see so few alerted for today - will I find anyone to talk to from Bredon Hill G/CE-003 today (if i can get up there in the unexpected heat!). M0JLA has repaired the trusty (?) dipole so the BNC connector and coax are no longer completely separate items (as on GWMW-022/3 on Wednesday - apologies to those who tried to tell me that something was wrong…). I did get rather tired of saying 'Is my signal getting out' - but, as it obviously wasn't, it's not surprising that I didn't get any replies. Fingers crossed.- this is upposed to be a test for the equipment (and knees) before setting off for GM/ES land in 11 days time.
73 Viki
Thanks for the S2S on Wednesday from GW/NW-043 Moel y Gamlin. I'm still recovering from the walk up from Ponderosa so no SOTA for me today! Shows how unfit I've become. Hopefully I'll walk to the local park and see who I can work.
Dom 2E0KIO
I didn't get set up on GW/NW-043 until 1445z due to hiding from the torrential rain in the car/Ponderosa until it eased off a bit so missed most of the 145 alive event, but there seemed to be plenty of new to me operators on the band which was good.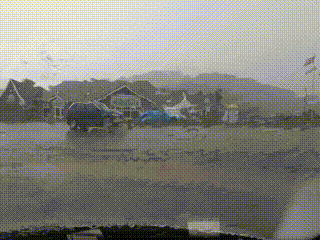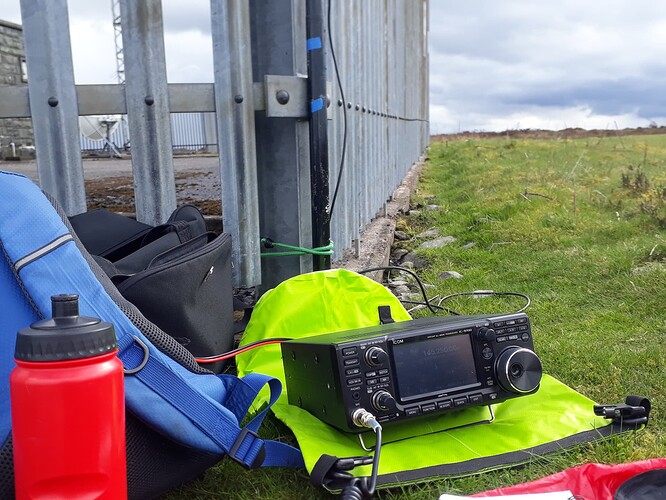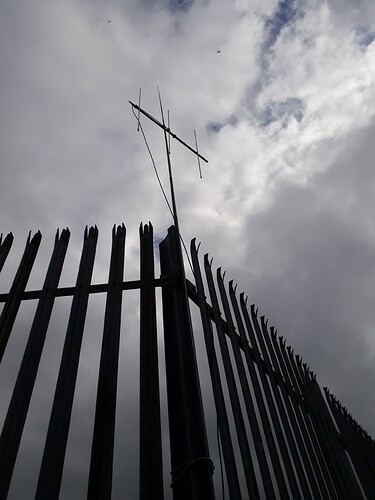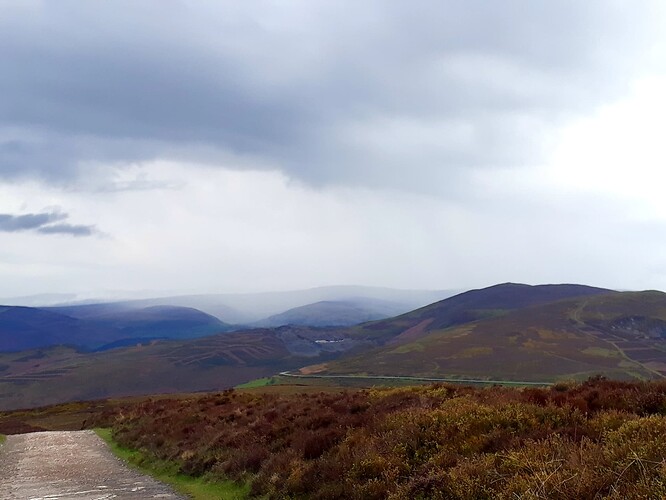 That's a fine effort Peter, hauling a 9700 up a summit. Martin and I carried a 7300 (plus 20Ah battery) up Shining Tor last weekend in a flight case, so I can appreciate the effort (and pain) you went to today!
73
Dave
P.S. Geat to get a S2S with you from GW/NW-003. Did your LoRa APRS iGate pick me up.?
Hi Viki
Not sure a Bank Holiday weekend is the best time to find out if it's alive ?
I was out of circulation today as I'm sure many others were
Cheers
Rick
No it did not, but it didn't pick me up either anywhere near Cyrn y Brain.
Same with 2m APRS - my iGate didn't pick either of us up.
Hi Dave
Great to get a s2 s(51/51) with you today but a bit of a surprise as G/CE-003 to GW/NW-003 is not a contact I'd expect to make - even if I'd known you were out. Sorry about the difficulty I was having in finding a frequency but in the Midlands 145m was fully alive and certainly kicking!!

At least 4 clubs were well established and very busy while informal nets were all over the place. I shared 145.375 for a bit (someone came and took over my frequency but I kept going) but you were too weak to get through to me. I worked into Warwickshire, S Derbyshire, Cotswolds, Solihull, Great Malvern and Cleehill (G8HMV) plus my obligatory 70cm (is that allowed on a 145 Alive day??) with 2E0UAC in Coventry with a 9 ele beam (59/57). Fewer contacts than I expected (11 on 2m and 6 on 70cm) but not many people were calling (or listening) on 500 (possibly because of pre-arranged frequencies?) and I didn't try to get into the busy stations with my low power. The weather was perfect with a light wind and some cloud cover but hot when we got down off the hill (20C).
Viki M6BWA
Thanks Dom for that s2s from GW/NW-043 on Wednesday from GW/MW-023 (the other Carneddau!) It was lovely to hear a voice after I had been calling for 30 mins with no reply - especially a s2s! As you saw, my coax and BNC must have been parting company so it was a struggle for anyone to hear me and took 80 mins to get the 4th as I was packing up. Sorry to hear you found the many hillocks on the way to the summit rather taxing. I suspect your radio gear is somewhat heavier than mine!
73 Viki M6BWA
MK1 FT290 complete with original whip, original mic, original case. And… the S-Meter lamp looks to still work. You should get bonus points for that.

Ft857d and a LiFePO4 golf cart battery. Nothing heavy, just not done much exercise since last year!
Thanks Viki. 2m was not as busy here in GW/NW, but it was still a struggle to get a free channel to get the S2S. Thanks for percevering,.we got there in the end. I don't think I've ever managed a S2S to G/CE-003 before. Saturday was not a great day for HF, on both Y Garn and Glyder Fawr, but still managed to get them activated.
73
Dave
Thanks for the summit to summit Gary,hope you acheived many contacts after I went QRT