A question for Andy may be
Few days ago, Laurent, F8BBL, sent me his full log in order to upload his chaser QSOs.
Many errors have been detected when analysing his log with SAISIE_SOTA.
Most of them were corrected but I don't find what is going wrong for some others.
When uploading a part of his csv file, the system did'nt accept many QSOs.
Here is an example:


The QSO with HA9MCQ/P seems to be valid:
the summit is OK
the QSO date takes place between the 'Valid from' and the 'valid to' dates of the summit.
the mode is OK
The frequency is OK
the summit has not be contacted before (the same day)
the QSO is in HA9MCQ/P's log.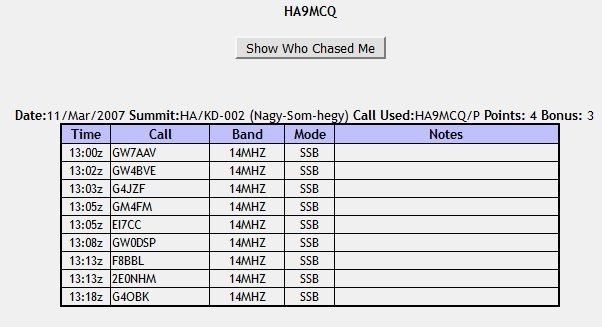 So where is the problem ?
Thanks for your help
73 Alain F6ENO