Dear friends,
a picture tells a thousands words: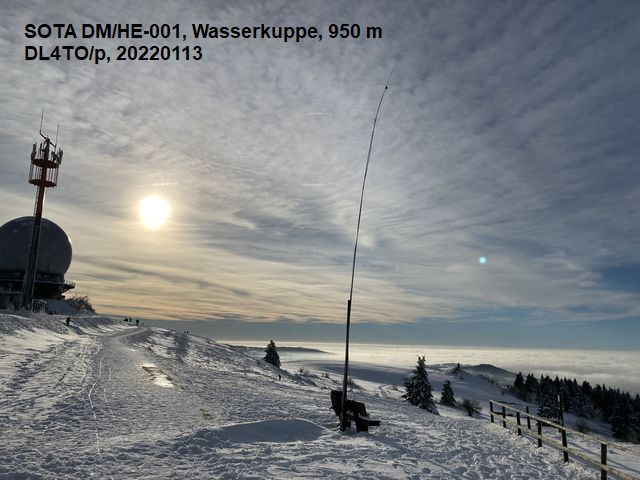 Dense fog at my home-QTH but a sunny day over the inverse-layer on the "Wasserkuppe" in Central Hesse, 950m high.
Not only clear views, but also some dx-s2s-qso`s (tnx Bob, AC1Z and Paul, N1ZF, on W1/HA-068) and many other nice contacts made this activation for me unforgettable!
Rig: KX2/5W, doublet 2x13m
Of course, Manuel, EA2DT, was a reliable chaser again (headword: 300.000 chaser-points…

) along with all the other call´s, heard since many years on the bands!
In spite of a lovely sun and temp abt. 5 degrees celsius, my fingers and feets got a little cold after more than 90 min, ending with a challenging pile-up on 40m in cw.
Please apologize for no ssb-mods…
Thanks again, cuagn sn!
73, Gerhard, DL4TO