Vrachionas SV/IO-004 11th, 16th and 18th May 2019
Just a quick report to say thank you to all of the chasers, there were so many, Phil Spector's "wall of sound" came to mind nearly every tine I called CQ or QRZ, apologises to those of you that I didn't manage to work . .I was going to do an early morning activation on the 11th ,saw this sunrise from the apartment, had a cup of coffee and promptly fell asleep!!Oh dear.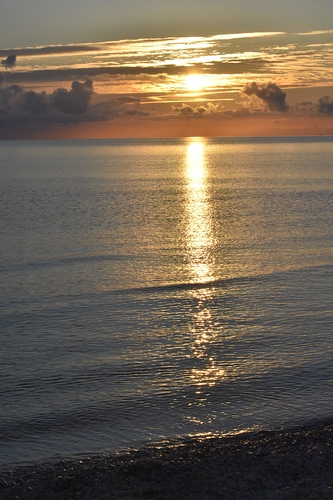 I had to cut short the activation on the 16th rather abruptly as the gentle breeze became a little less gentle (it was difficult to stand) and the cloudbase descended reducing visibility and making it cold and wet. I was on the air for about four hours on the 11th, 3 hours on the 16th and 4 hours on the 18th May, logging a total of 289 QSO's on 20 metres. Special thanks to 2E0FEH, SQ9RNW, SA4BLM and PA1BR for the spots. I think the best DX was KD1CT and the most unusual was LA4CIA/AM in a Boeing 737 at 35000 feet over the ocean (the aircraft's callsign was LNNGE).
At one point on Saturday 18th during a particularly hectic few minutes. I received a report of "59 001" , had my first contact onto Guernsey, MU2GSY and first QSO with one of the new intermediate licence calls G20EFZ
The equipment used was an FT-857 running 100W, a trapped vertical end fed (10,15,18 and 20m)on a 10m pole and two 8.4Ah LiFePO4 batteries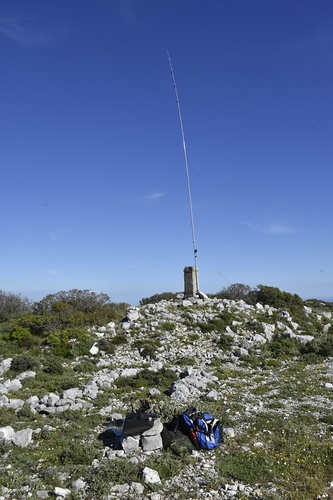 Looking to the south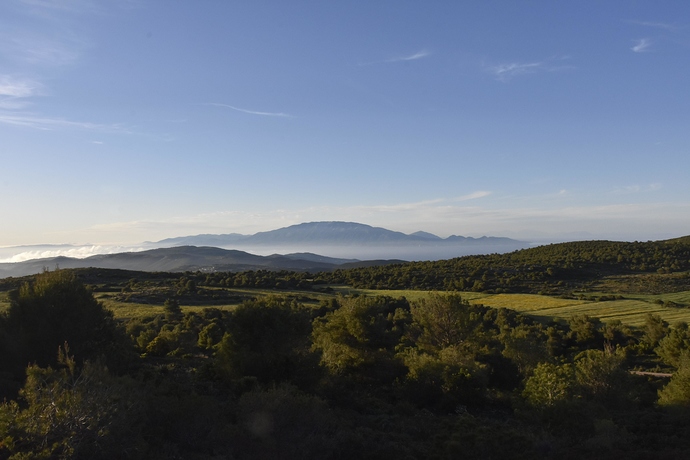 *On the way down
As an aside I travelled through Manchester Airport and had more trouble at security with the metal zips on my trouser pockets, the camera, laptop, radio equipment and batteries all went through without question.