Working in the Haast Kiwi Sanctuary this week took me over Mt Heveldt - ZL3/WC-457. This 1416m 4 pointer is unusual as it lies within 500m of lake Greaney - ZLL/0315 allowing a rare simultaneous SOTA + ZLLakes activation.
The Haast-Jacksons road is at <10m above sea level, so you climb almost every one of those 1416m to reach the summit via one of several marked but unpublished trap-lines. The simplest access being up somewhat rough Tuning Forks (TF) route from the Arawhata bridge carpark (north-side).
I had just my 30 minute lunch break to qualify the peak, allowing 10 mins each on 40m and 20m. To make things worse I had no mast with me and had to string the EFHW horizontally between rocks 2m above the ground with just a trap-marker cane to improve elevation. Powering up the FT818 on 7.090 I was greeted by @ZL1SGS calling CQ SOTA on Lavericks, a popular Canterbury peak. 1 in the bag, and a S2S at that - this is going to be easy!
The next 10 mins of calling however, brought just silence.
The dread of only my 2nd failed activation in my stomach, I switched to 20m. The next 10 mins though resulted in a trickle of VKs, with @VK1ACE, @VK2IO and @VK5CZ responding to calls. Thank god for the Aussies!
Peak qualified and lunch quickly downed it was back to work on a wonderful clear West-Coast day.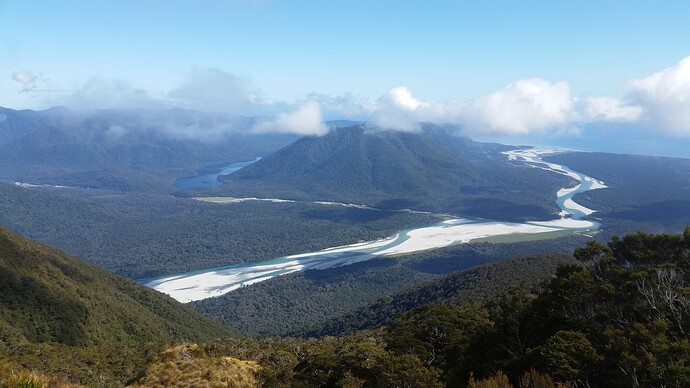 Arawhata River, Jacksons Bay beyond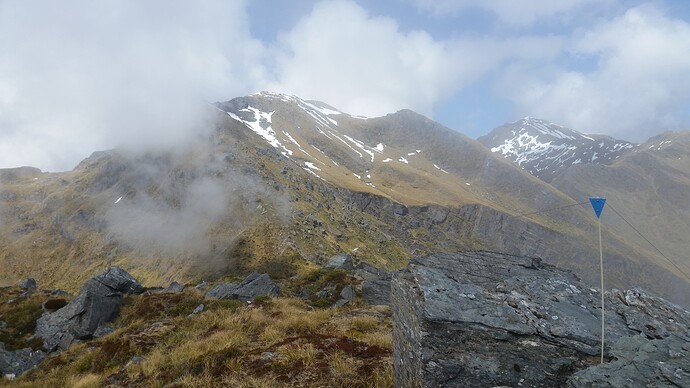 Mastless activation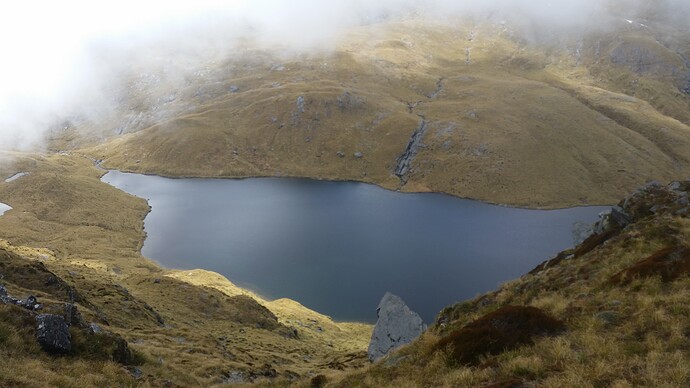 Lake Greaney - ZLL/0315