For the first time in VK1, four enthusiastic SOTA activators will soon be heading for the hills for a four-way 2.4 GHz S2S extravaganza.
Given the great success of 23cm take up in and around VK1, a small group of activators have taken a step up to 2.4 GHz. As a group we have purchased four SG-Lab 13cm transverters.
We already have two locals on 2.4 GHz the addition of four SG-Lab units will help activators qual on 2.4GHz.
Additional take up on 23cm 1296 MHz is expected in the coming weeks. VK1 will soon be the 'capital' of VK SHF SOTA activations.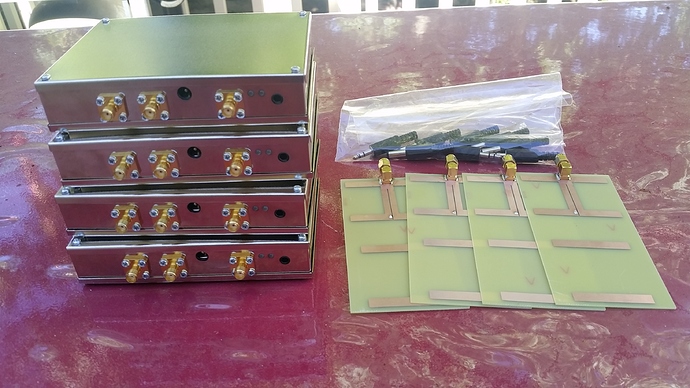 73 Andrew VK1AD