Hello everyone,
This year for the Vienna SOTA day I have choosen the Dürrenstein in the South-western part of Lower Austria as my activation summit. The extreme winter conditions with enormous amounts of snow made it very interesting for the season. Still a lot of snow that was luckily very compact and good to walk on.
We, that is Iris, Thomas and myself, started Saturday afternoon from the parking place Töpperbrücke and hiked up along the waterfalls of Lechnergraben.
At the ridgeline we took a bit of a detour to Grünloch. A basin in the forest that is know to be very cold in wintertime became missused for engine tests done by Nazi Germany during WW2.
We focused on finding a route over the snow covered sides of the valley and finally made it to the Ybbstaler Hütte at 1343m.
After enjoying dinner, drinks and the heat of the oven in the mountain hut we had a good nights rest. Next day Iris and Thomas headed back to the car and I made my way up to the summit.
It took me about 1h50min mostly on compact snow to reach the summit. The one or other knee deep dip in the snow happened because of mountainpines hiding underneath.
Chamois barked at me for invading their territory.
A lot of stations came back to my call on 2m FM. In total 40 QSO are in the log. 26 just on 2m FM.
But see and hear for yourself in the video: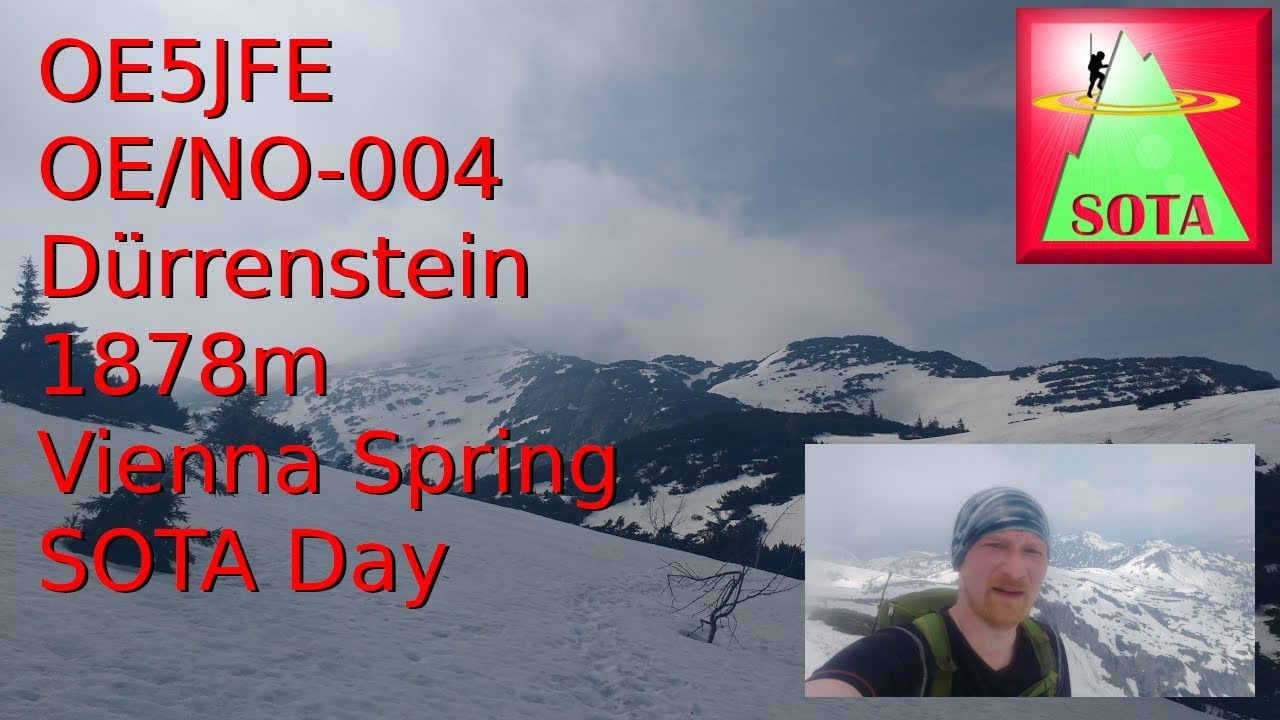 And some pictures: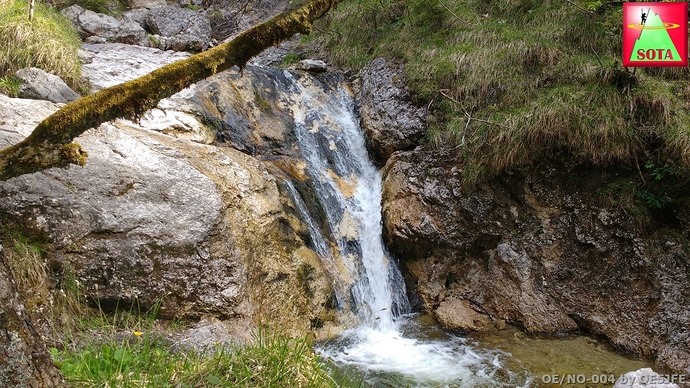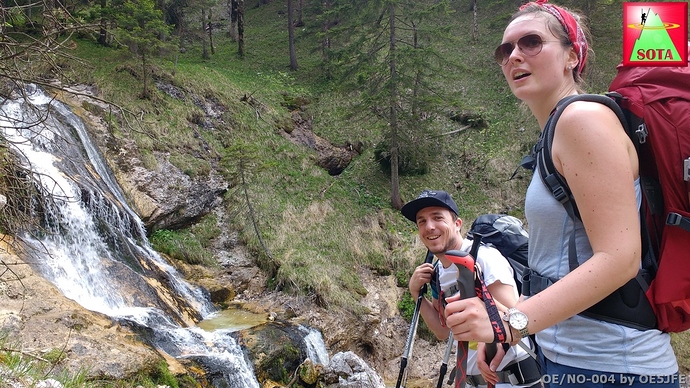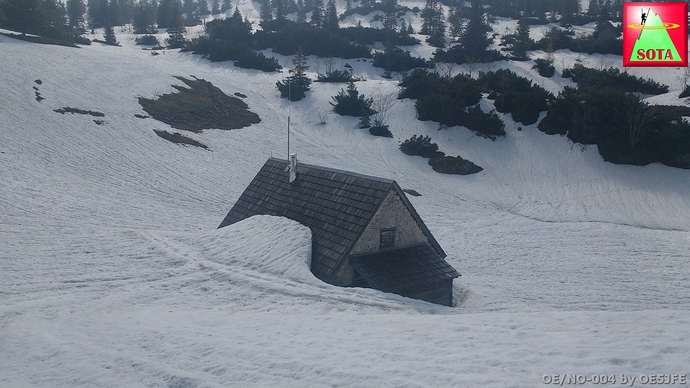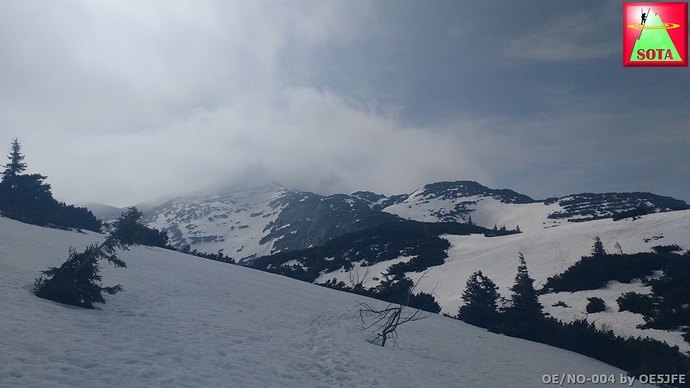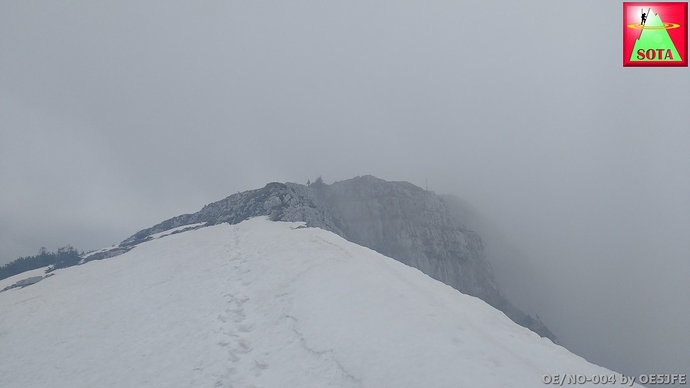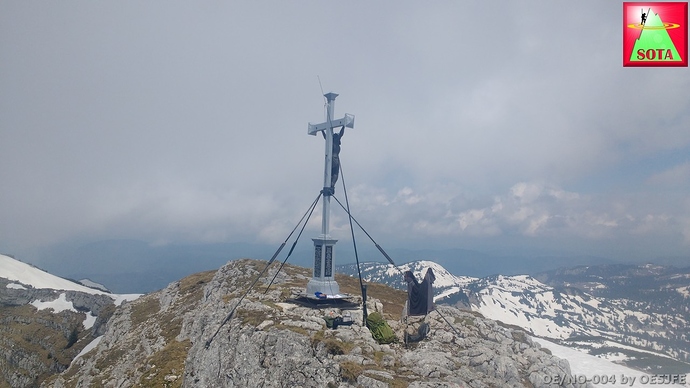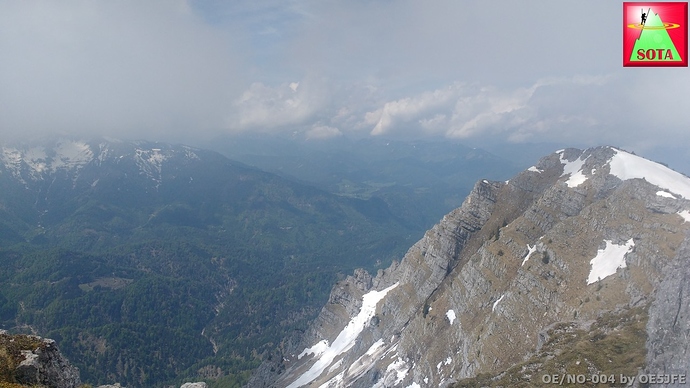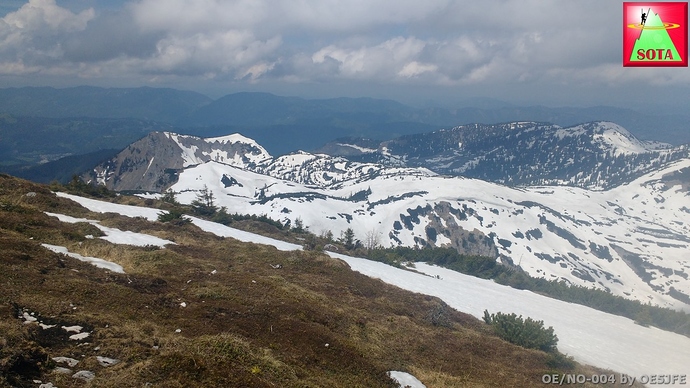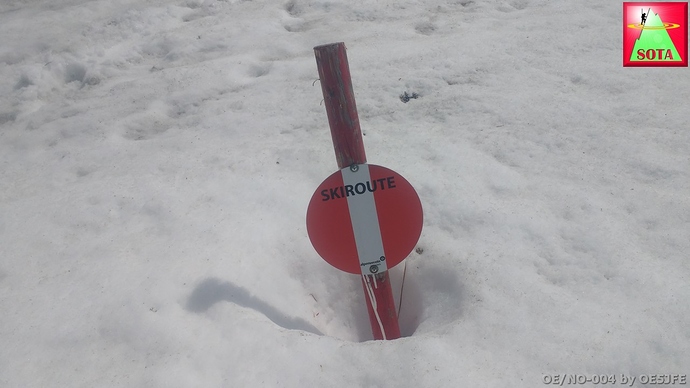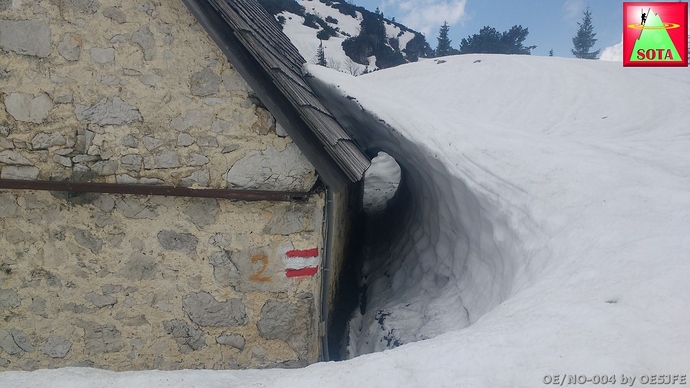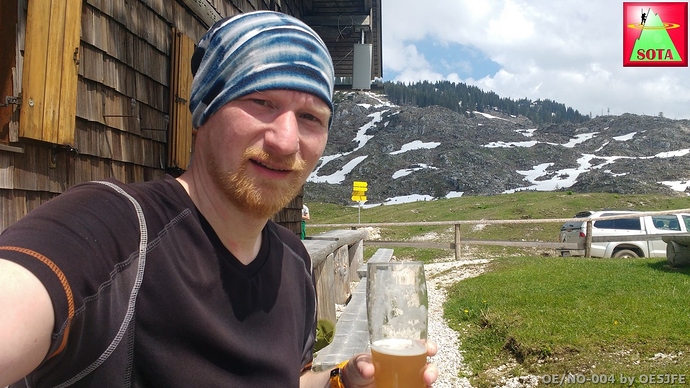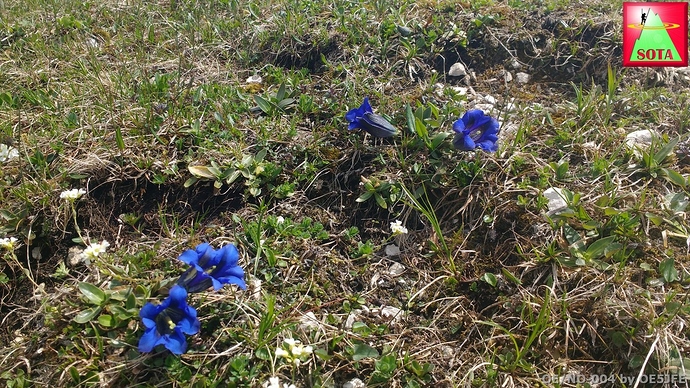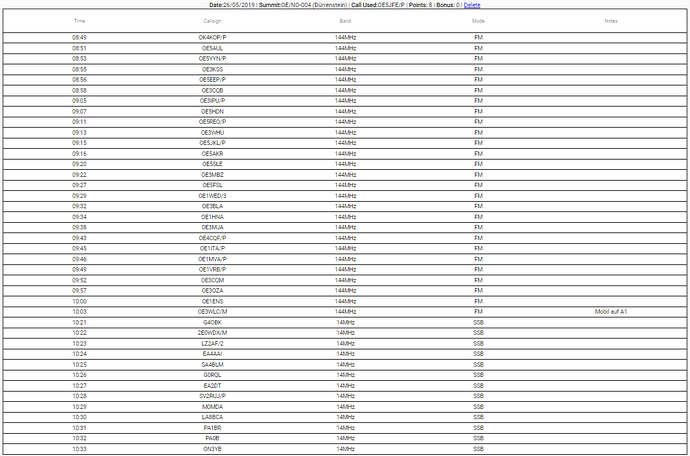 S2S: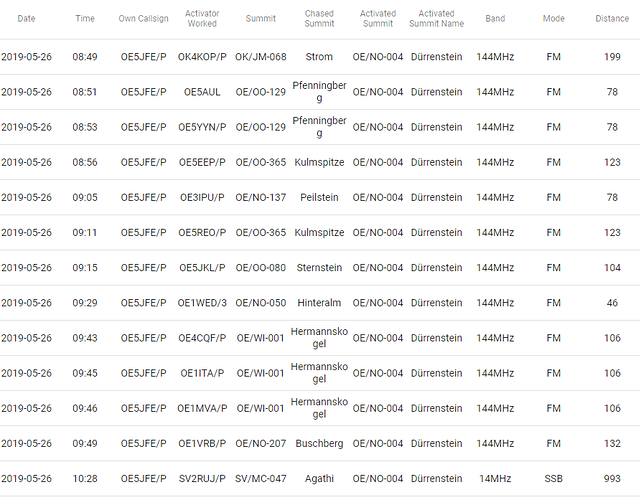 73 de Joe
Ohh just noticed … OE5AUL is of course also portable. Need to correct and reupload…
It was a tough tour but a lot of fun. Wx was also in my favour.

73 de Joe