Hello everyone,
It has been a while since I made a video but with such amazing weater yesterday it was easy going to film beautiful scenes.
This time I am taking you to Bleckwand OE/SB-253 at 1541 m on a blue-bird day with fresh snow. The route was chosen by Diana - a hiking partner since some month and friends from her hiking group joined too. Also Alex you know him from previous videos was joining with his girlfriend Julia. So an unusually big group compared to my usual hikes but everyone was happy to spend more time on the summit in the sun.
We arrived with three cars to keep social distancing.
We brought the snowshoes and mikro-spikes as it was not clear how conditions will be. Only the last 100 meters the shoeshoes made sense but it was good to bring them. Even it was just for extra training…
About 950 m ascent in snow was still some decent work and it took us about 3h 15 min incl. breaks to reach the summit.
Video: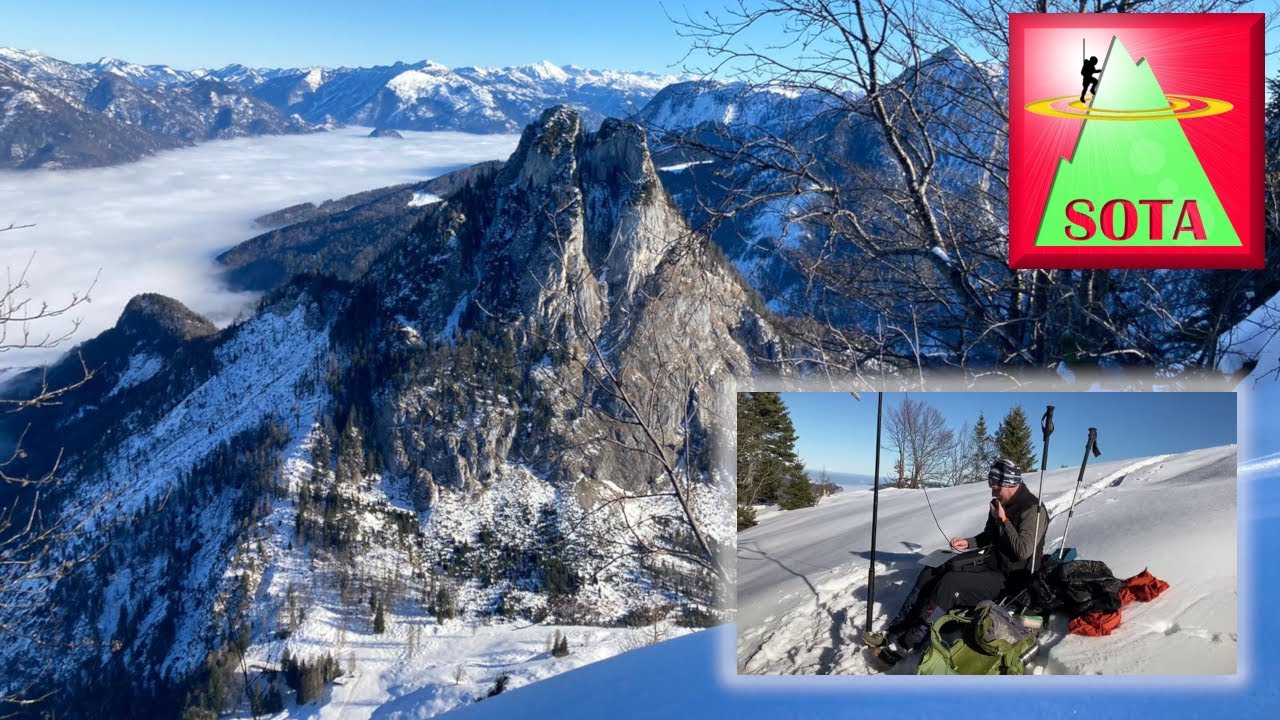 And some impressions: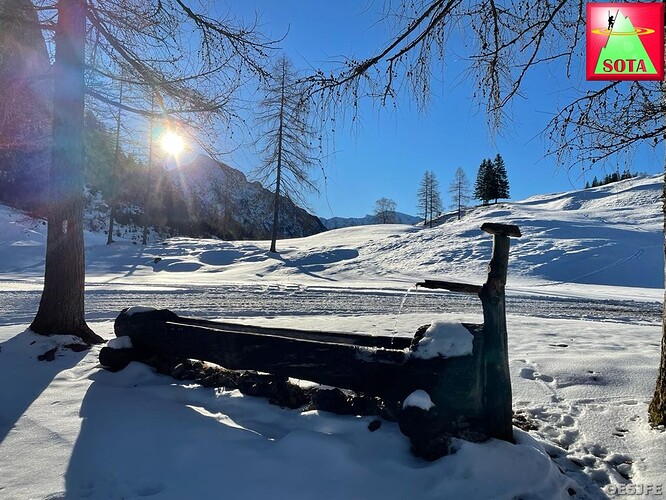 View to Schafberg OE/SB-216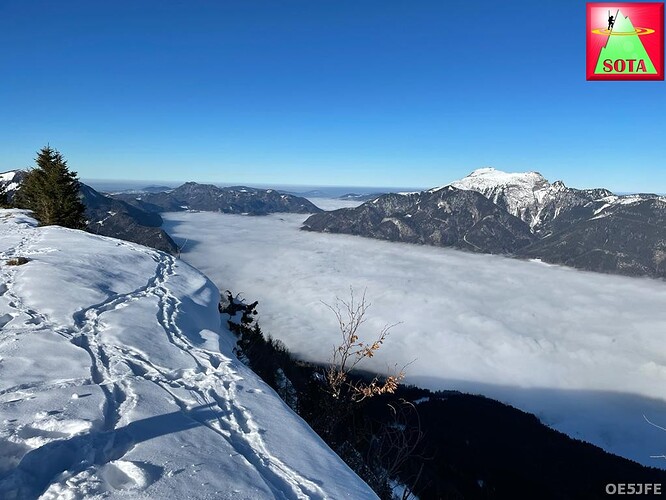 Short sleeves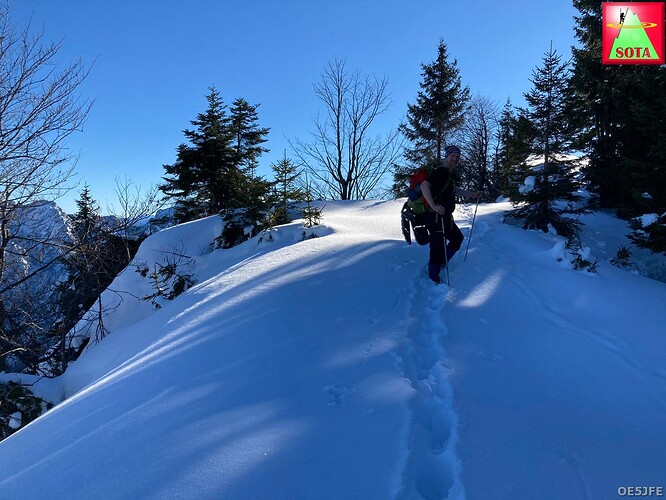 View down to Sparber OE/SB-258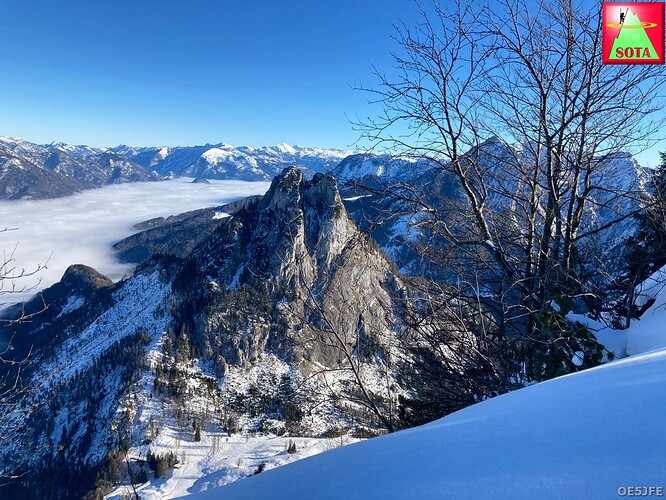 Activation ongoing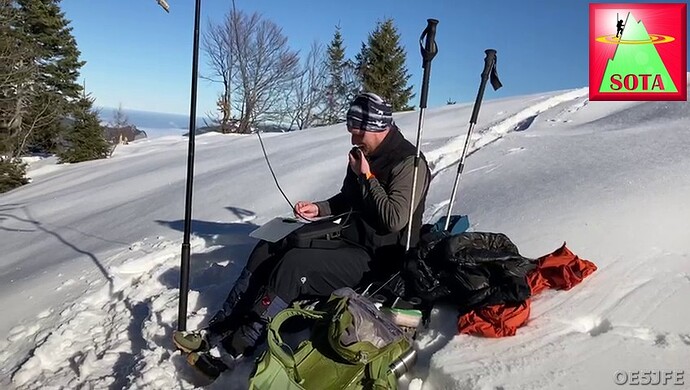 Btw. looking at the GPS data I added a warning to the summit info page. The official summit cross is outside the activation zone from my point of view. The true summit is about 10 min hike further south along the ridge just as listed on the summit details.
And the new GPS track is added to SMP.
73 de Joe